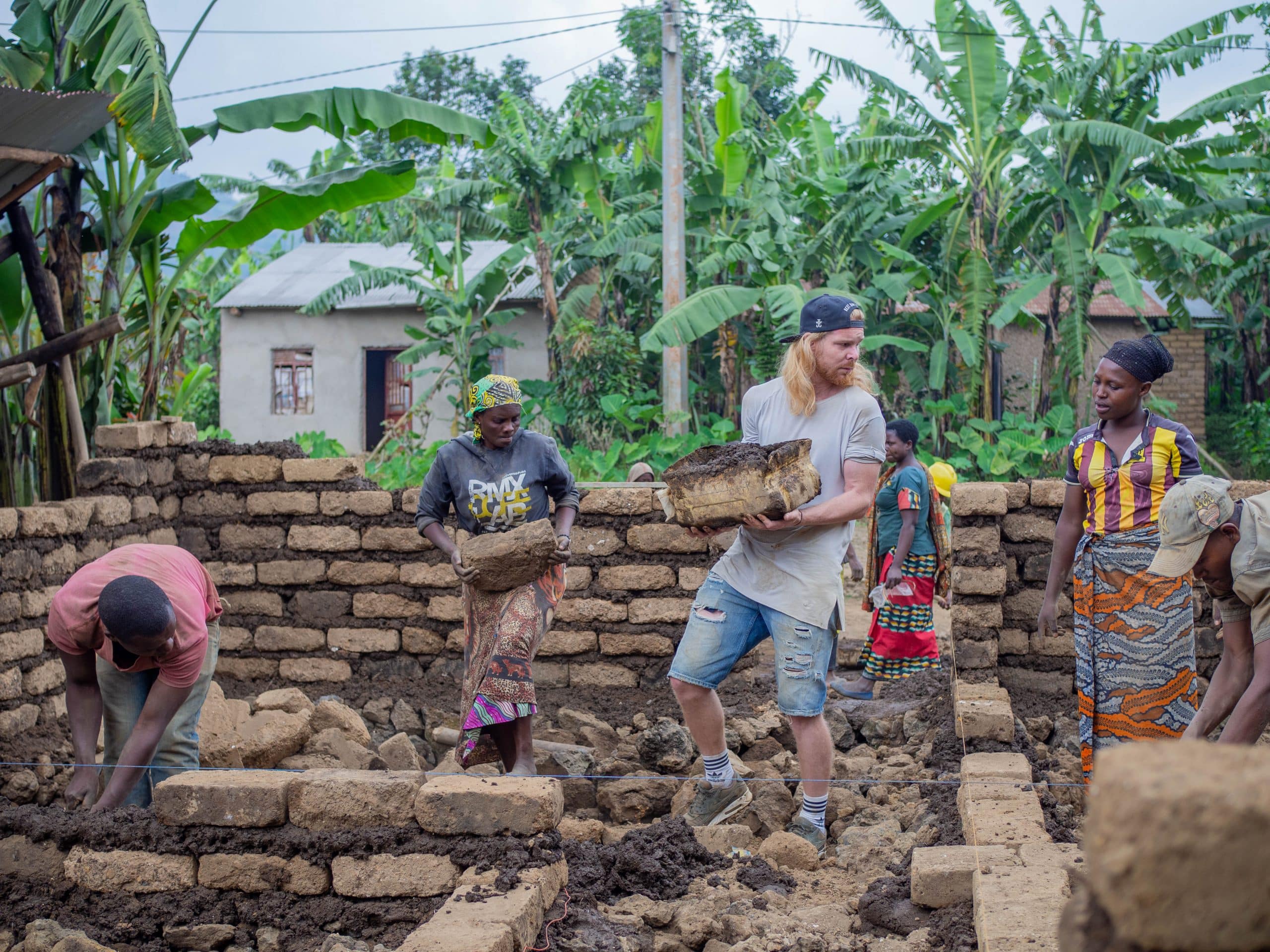 Get Involved
Many Hands Make Light Work
Start A Campaign For A Family
Are you ready to make a more significant impact? Are you a motivated individual, school, small group, or after-school club who wants to make a difference? How about starting a fundraising Campaign to build a house for one family? We will connect you with an Inshuti family in need of shelter, and you will learn their history through stories and pictures. A specific fundraising page for your Campaign will be set up on our website that you can share with friends and relatives. Spread the word about your fundraiser and ask friends to help your Inshuti family by making a donation. Remember, it only costs $3,000 to build one house and change a family's life profoundly. Get involved today!
Start A Milestone Fundraiser
Have you ever wanted to raise money for a meaningful cause while celebrating a milestone? Are you a dedicated individual, school, small group, or after-school club who wants to engage with Inshuti's mission? How about you start a Milestone Fundraiser! A Milestone Fundraiser allows you to raise as much money as possible for the Inshuti community while celebrating a milestone. You can collect monetary donations instead of birthday presents or have your family members donate via our website as your unique wedding present. Whether you are honoring a loved one's legacy or celebrating graduation day, it is undeniable that a Milestone Fundraiser allows you to make a remarkable difference in someone else's life while observing a notable event in your life. Connect with Inshuti of Rwanda today to get started today!
STAY INVOLVED! Sign-up For Our Monthly Newsletter
We promise not to send more than that 🙂
Here's An Easy Way To Help Inshuti
Shop on Amazon?  Then use our Amazon Smile link. It doesn't cost you anything extra and we get a small portion of your sales. It's also available on the Amazon app. Don't forget to update your bookmark!
We Would Love For You To Get Involved