Leonidas Slider
Leonidas Story
Leonidas had a rough start in life. To begin with, he never got to meet his father, who died before Leonidas was born. Leonidas's mother cared for him but unfortunately passed away when he was merely ten years young. His mother remarried, before passing away, to a man who eventually forced Leonidas out of his home. As a vulnerable child, Leonidas was forced to find ways to survive independently. He lived in forests, slept in abandoned houses, and on porches.
When Leonidas was 18, he met Josephine, whom he married. However, the housing search continued. The couple has so far only lived in abandoned buildings together; this has been their life. Two years ago, Josephine's family provided them with a piece of land. The couple has built a makeshift structure of small branches, tarps, and old roofing sheets, though they dream of building a proper home.
With their money, they have only been able to construct a foundation with one layer of adobe bricks. When they get the opportunity to work, they earn an income of 1.000 RWF ($1) per day by cultivating other people's land. Due to the large family, the food they can buy with this income is barely enough to feed everyone. This means there is insufficient money to buy clothes, or the material needed to finish building their house. Yet, they prioritize school by buying supplies so their children can access education.
The couple has built a makeshift structure for their family, but it remains an inappropriate place to live and raise children. The walls are constructed of small branches, tarps, cardboard, and old pieces of roofing sheets. It barely protects them from the elements, let alone provides safety. The floor is made up of lava rocks, not even dirt, where the children sleep with only a thin blanket. The children literally sleep on rocks!
Leonidas and his family are on our highest priority list for shelter. Join us in building a new home for Leonidas.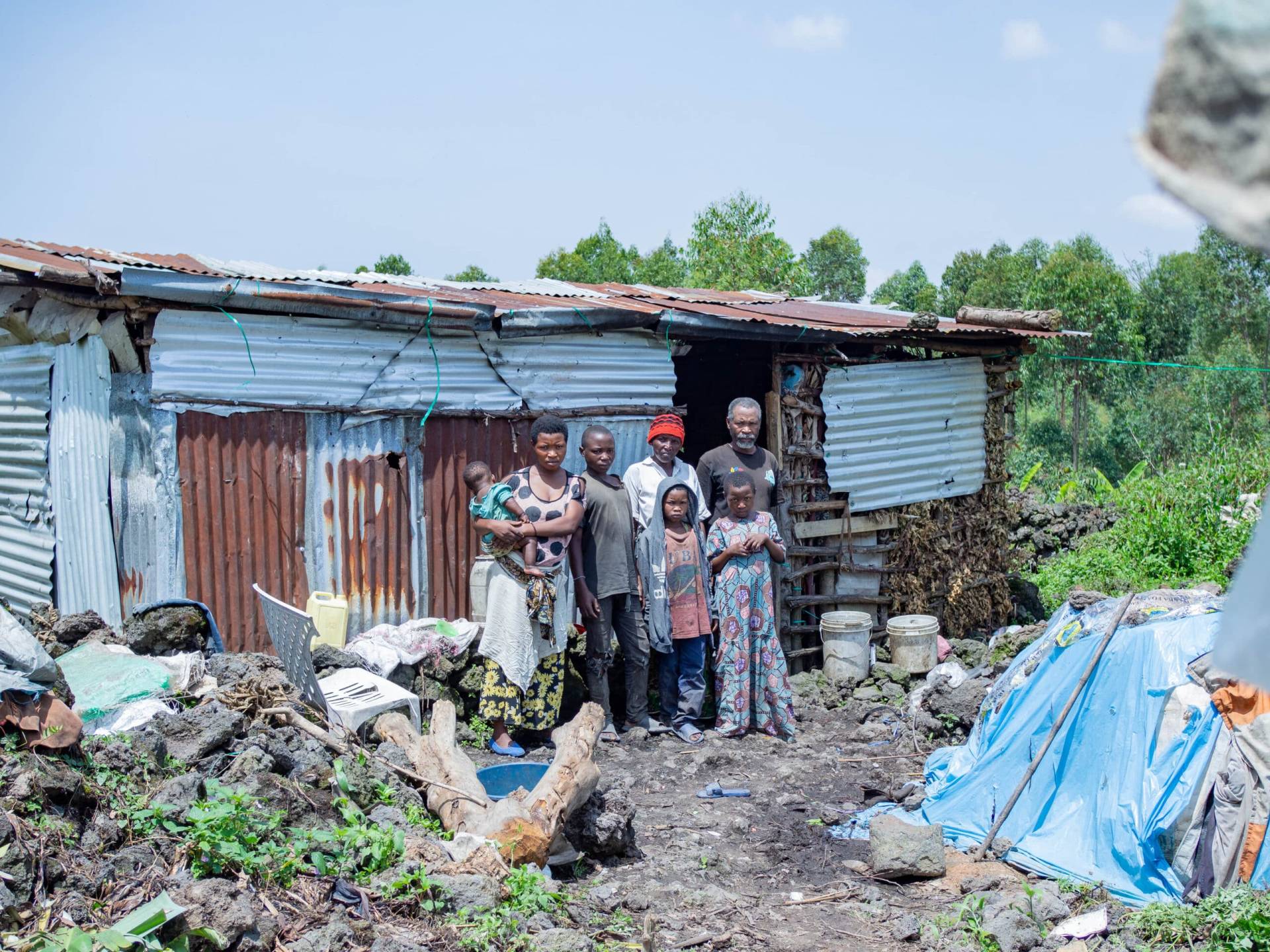 Slide 1
Leonidas, his wife, four children and a grandchild have been living in this makeshift structure for over 2 years.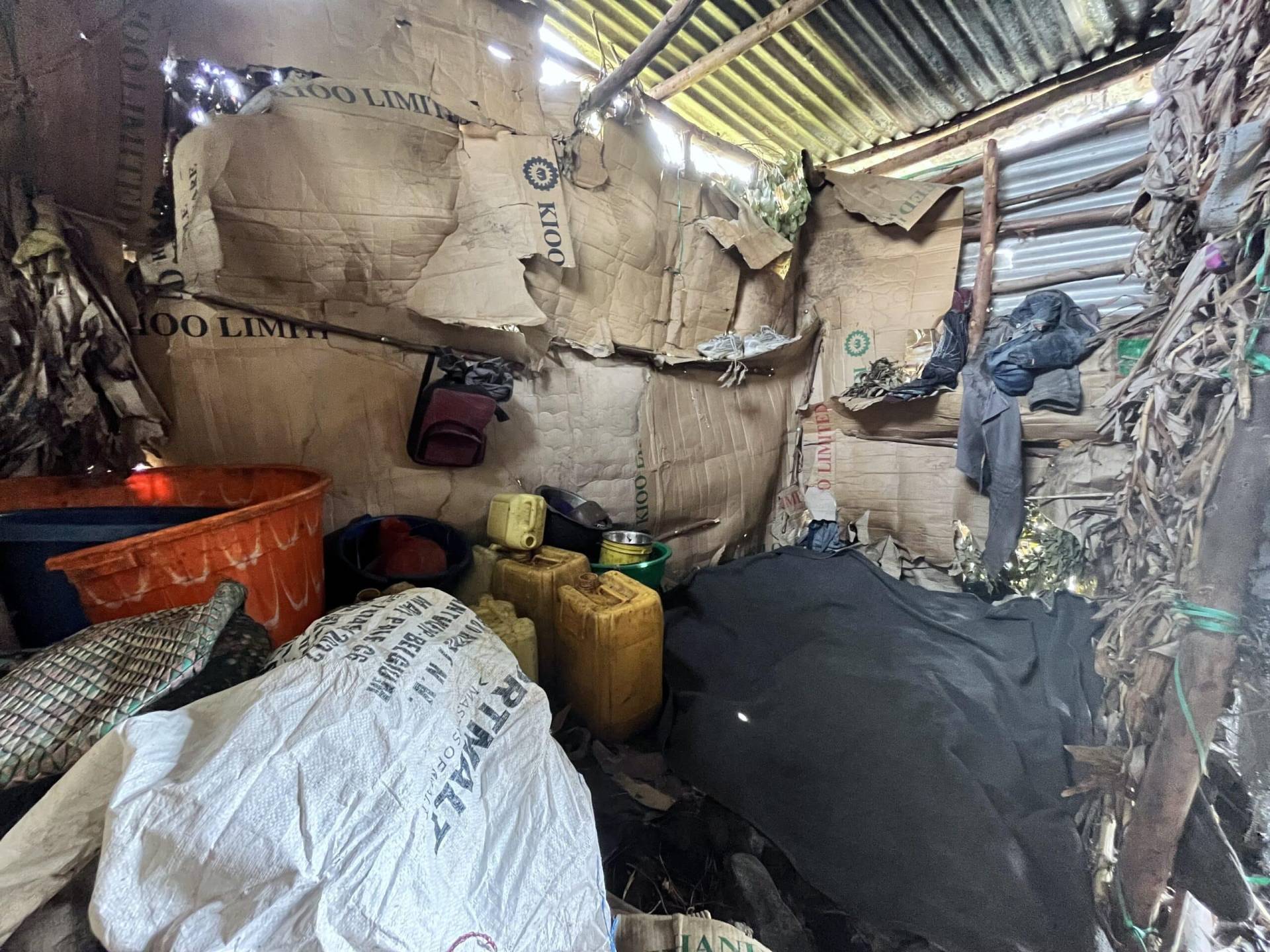 Slide 2
The structure's walls were built with pieces of cardboard and branches, which barely protects the family from the elements in bad weather.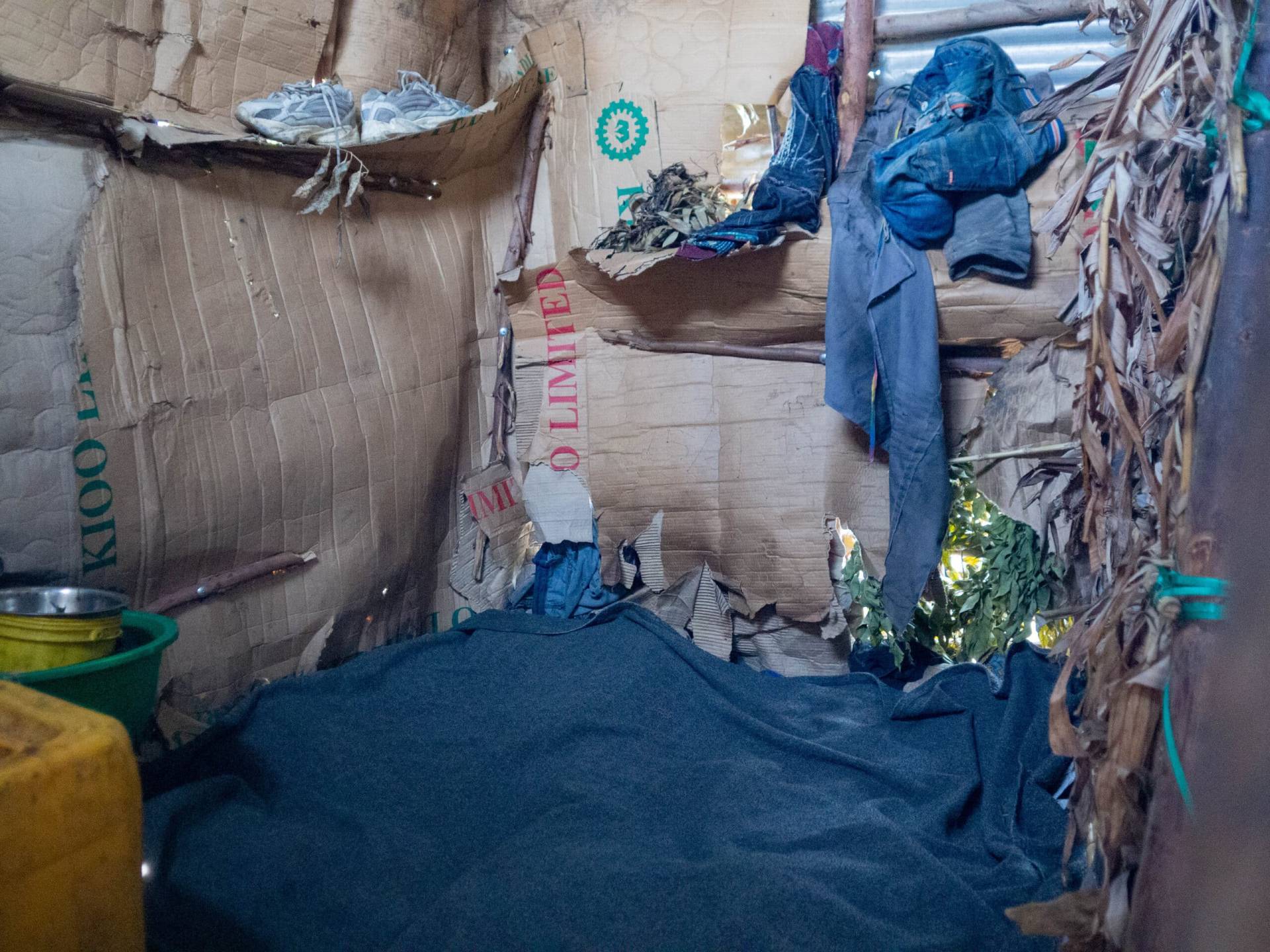 Slide 3
All four children and Leonidas' grandchild sleep together on the rock floor.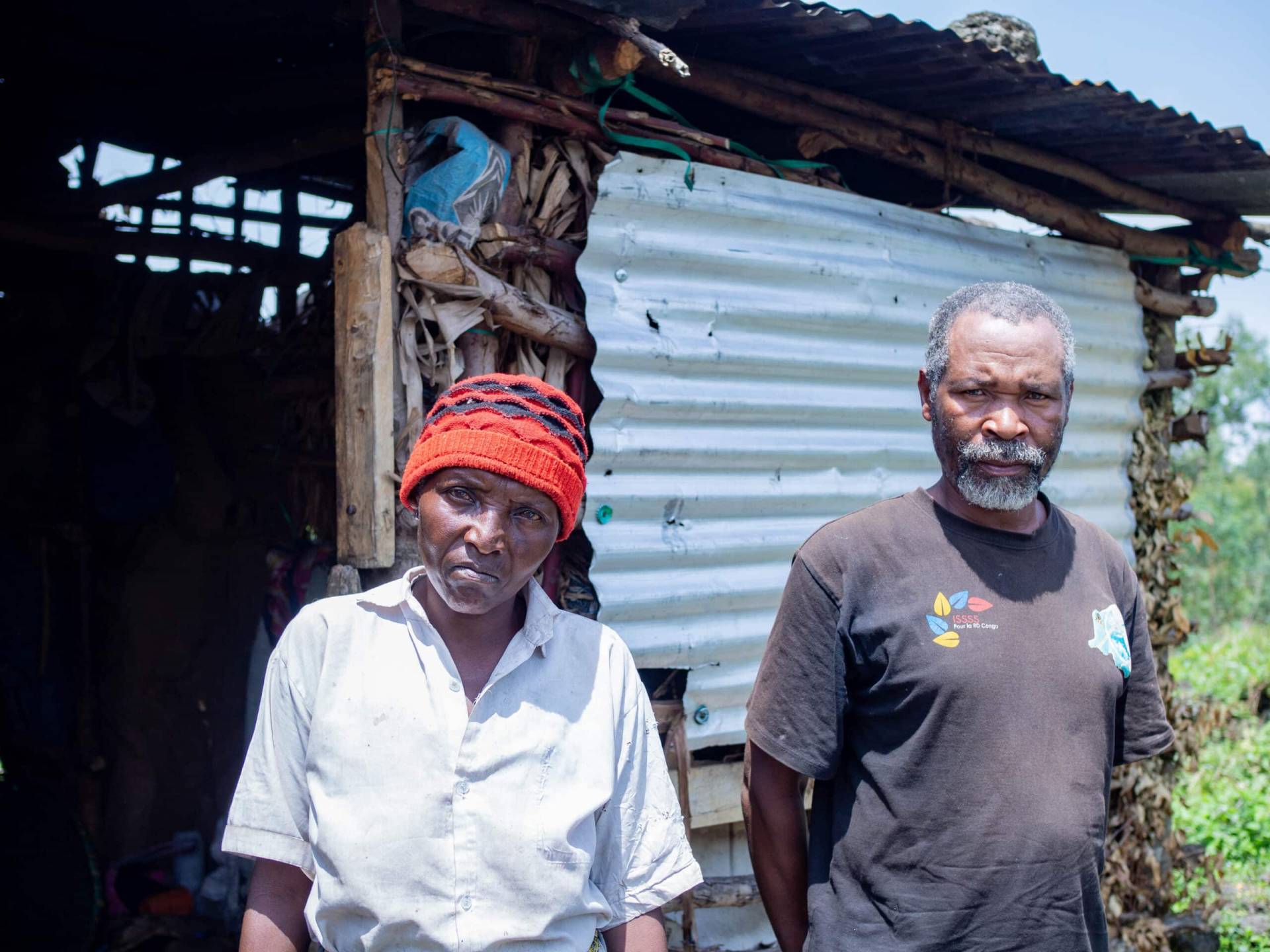 Slide 4
Joesphine's family gave them land, but they only had the resources to build a makeshift structure.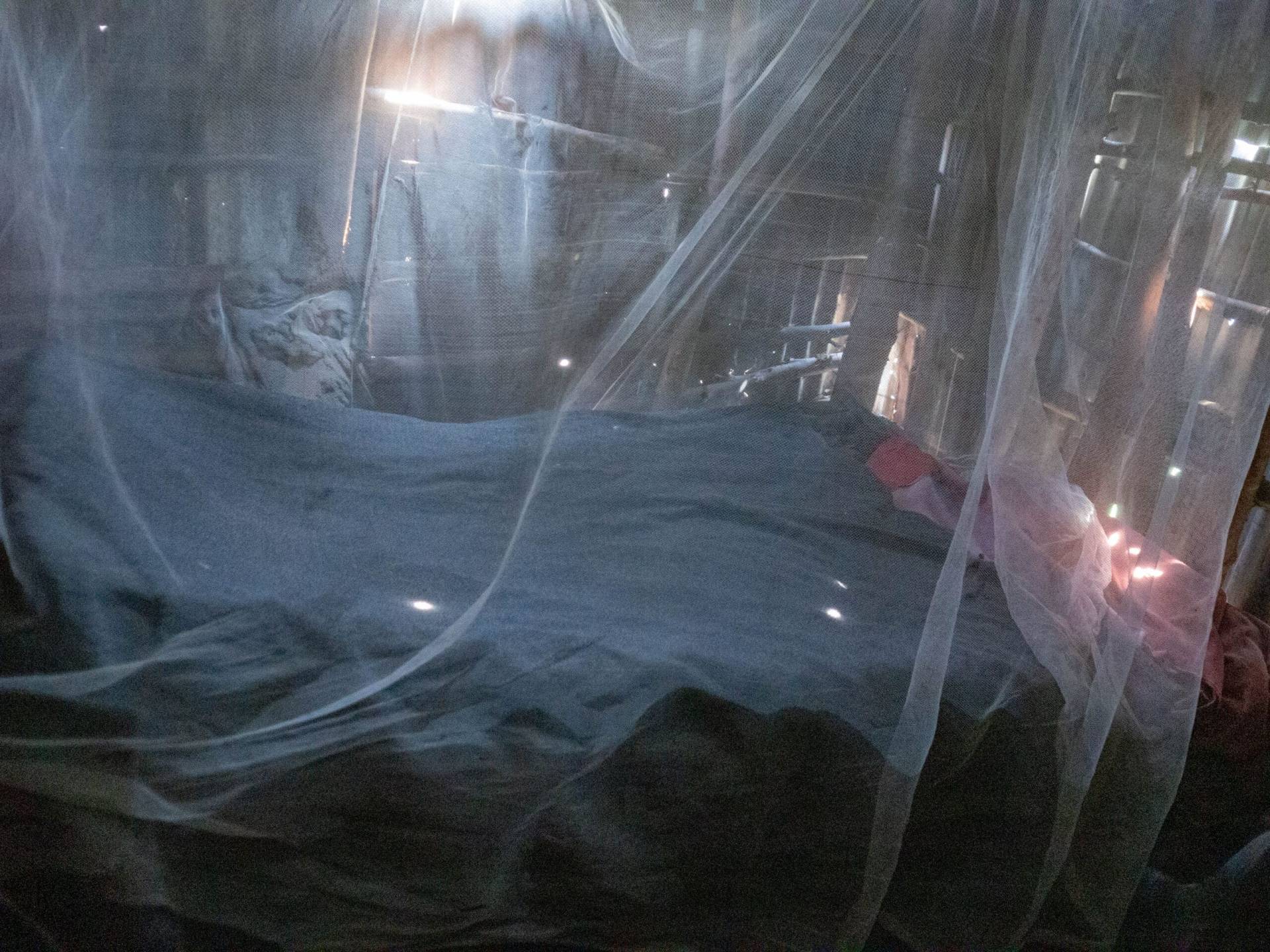 Slide 5
Josephine and Leonidas sleep on a thin grass mat.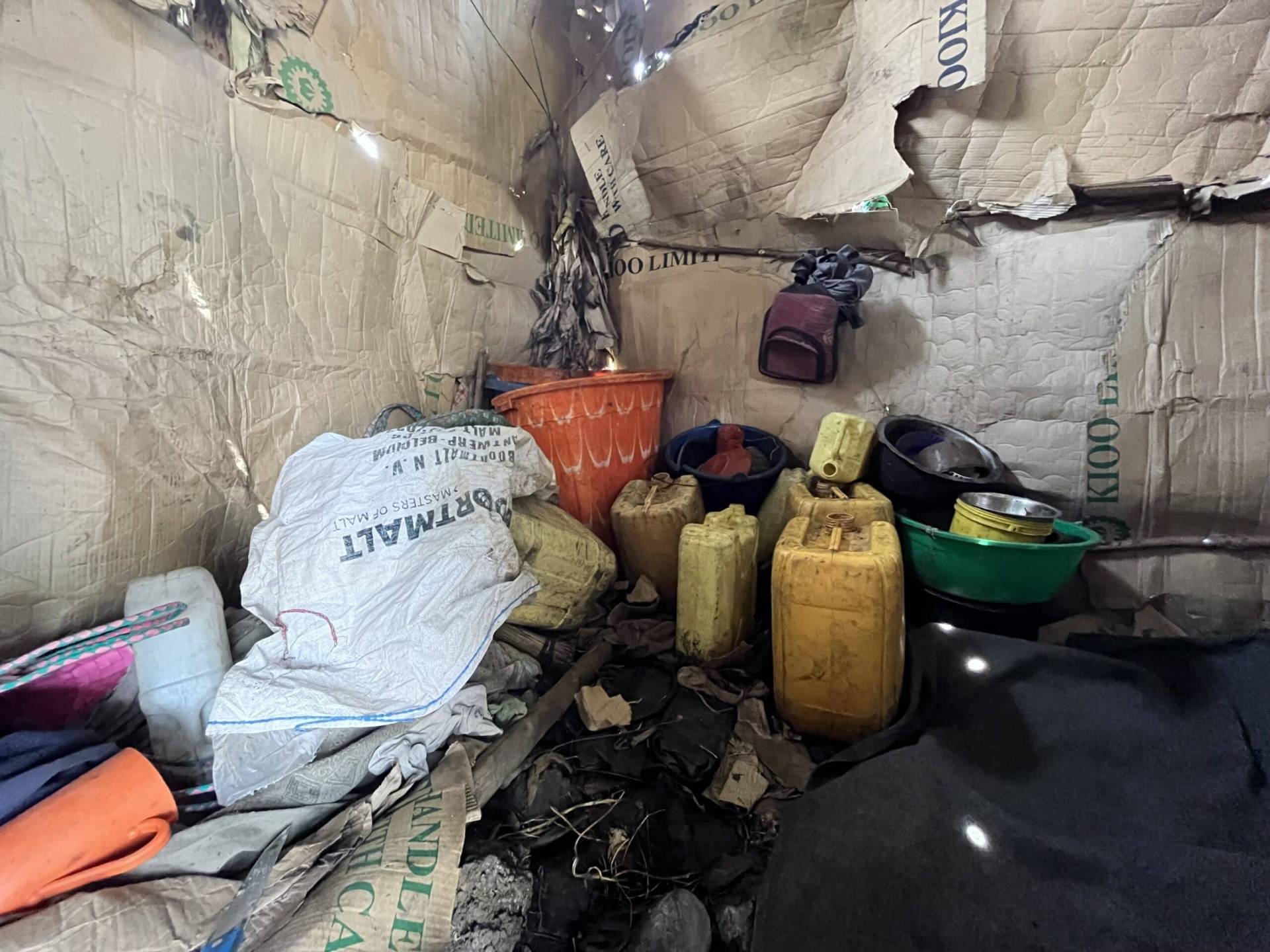 Slide 6
These are the few possessions the enter family owns.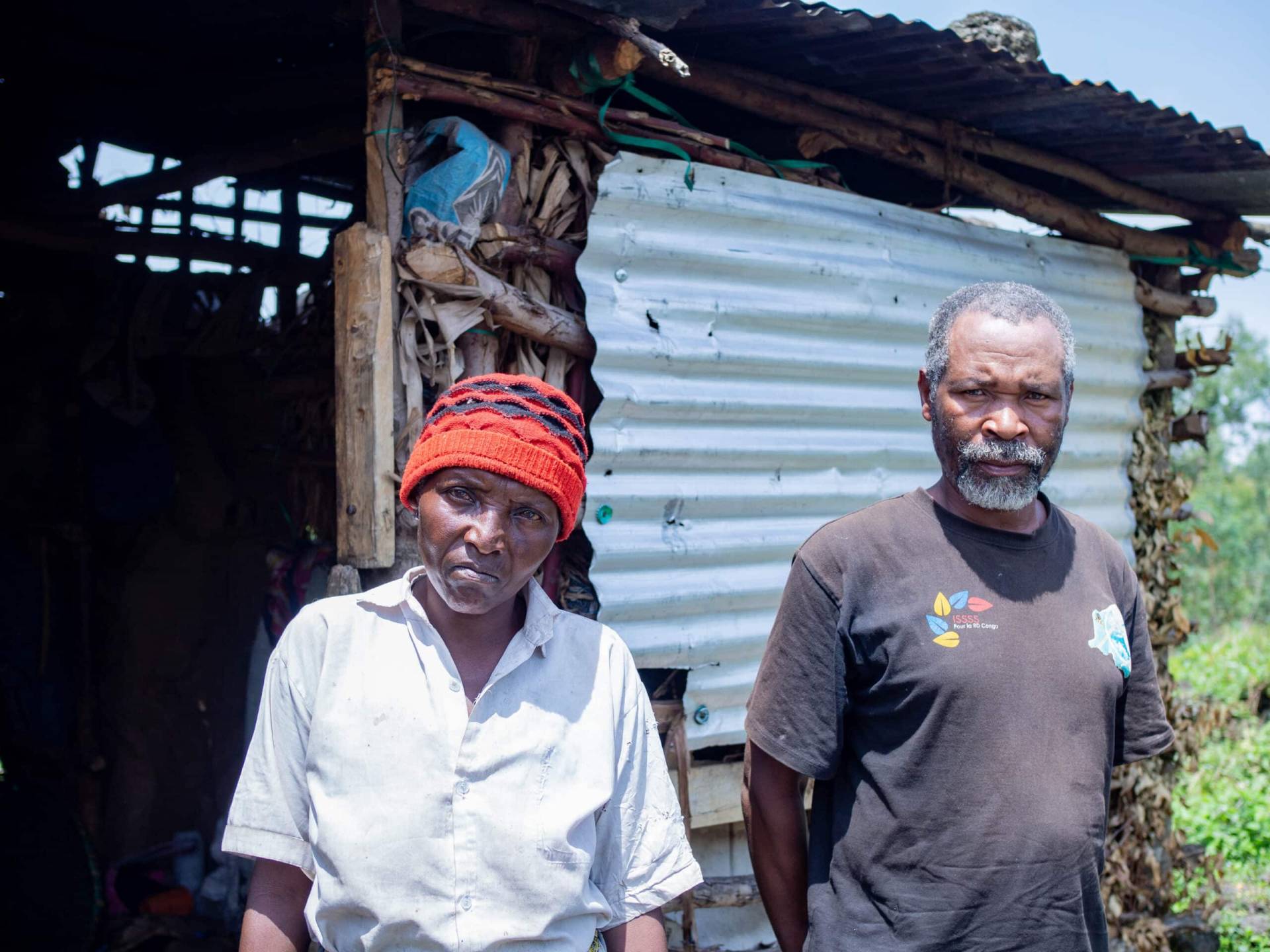 Slide 7
Leonidas tries to find work everyday but is often not picked for jobs because he is getting older.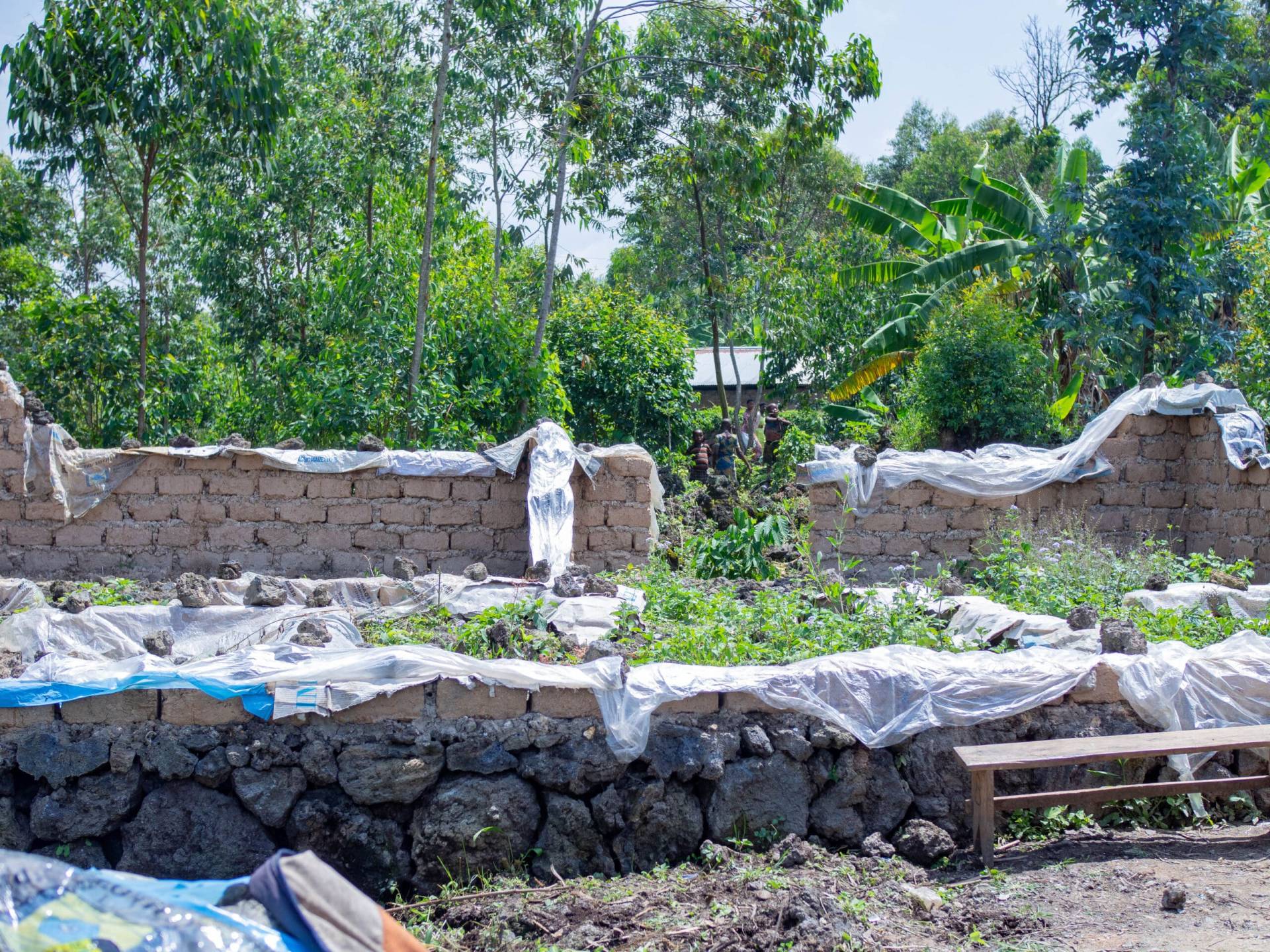 Slide 8
The family saved their money and bought one brick at a time but could only construct a few rows of the walls.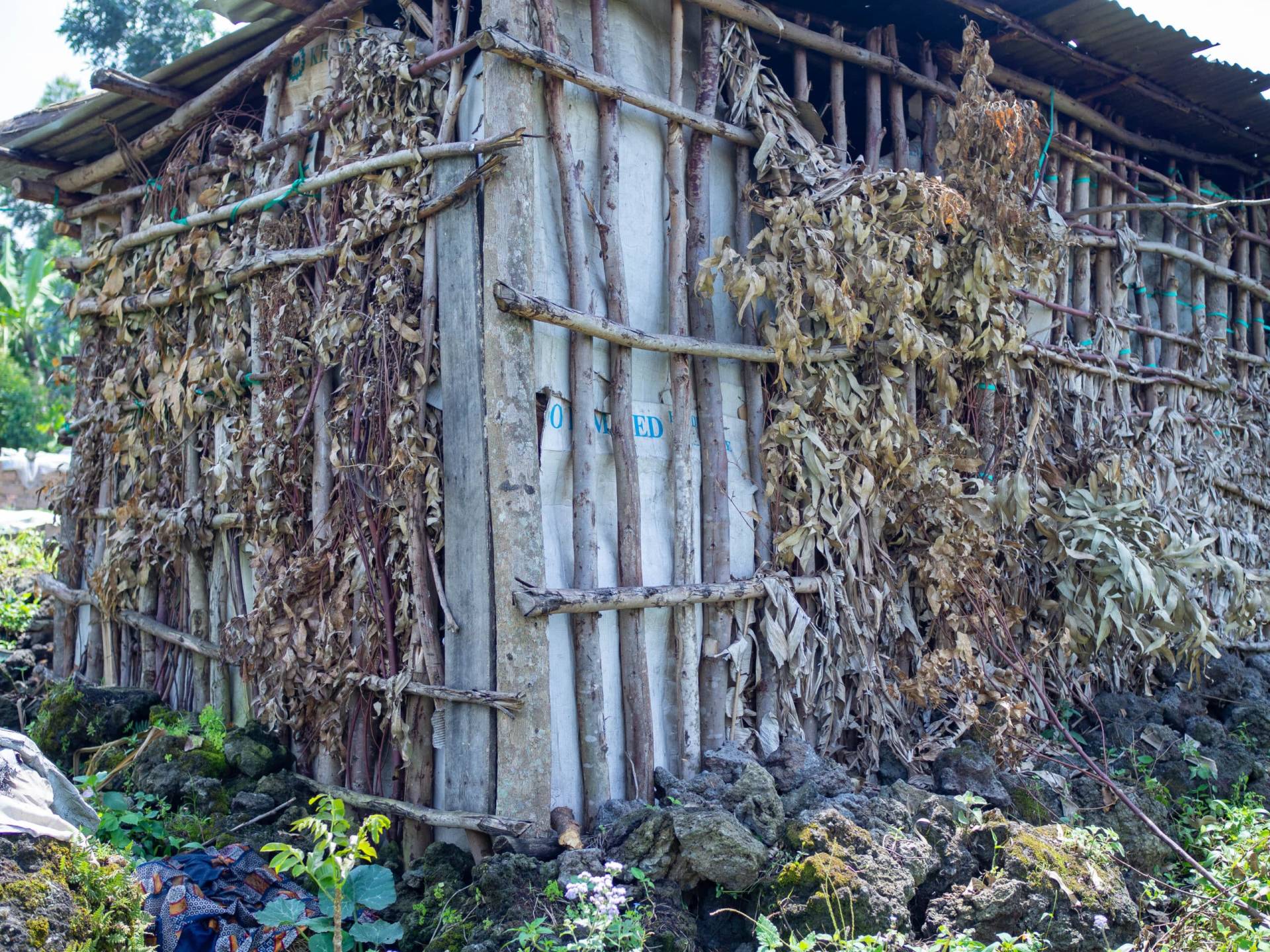 Slide 9
This family deserves a better place to live, have the opportunity to proper, and be happy.
Slide 10
Please donate today and help us build a proper house that Leonidas and his family so desperately need.