Emmanuel Slider
Emmanuel Story
Emmanuel, husband to Mariam, is a hard-working father of four. His story is filled with adversity and heartbreak, but it is certain that throughout his life, Emmanuel has strived to ensure that his family is provided for.
Emmanuel was an orphan who never knew his parents. He grew up with his aunt, who had very little in the way of an income. At 12 years old, Emmanuel left home to look for work, which came in the form of fixing buckets and jerrycans. Emmanuel continues this job even today, earning 50-100 Rwandan Francs ($0.04 – $0.08) per bucket or jerrycan.
In due course, Emmanuel met Mariam, who was living with her mother. They quickly fell in love and decided to get married, renting a house in Nyabihu District. Unfortunately, Emmanuel and Mariam were forced out of their home when the Gishwati National Park was created. Emmanuel was able to find a job with the government as a street sweeper in Rubavu Sector. Over two years, through his diligence and hard work, Emmanuel saved all his income, amounting to 400,000 Rwandan Francs ($400). During that time, he and his family survived solely on his earnings from repairing buckets and saved enough money to buy a small piece of land.
Even though they own land, Marium and Emmanuel cannot afford to build a house. They struggle even to pay rent and currently live in two small, dilapidated rooms the Rwandan government rents for them. The roof has caved in in parts and has been fitted with tarpaulins to keep out the elements as best they can. However, the same cannot be said for the windows. They have been fitted with cardboard, an insecure and unsafe solution. Two beds have been made on the earthen floor, primarily consisting of blankets and ill-fitting sponge mattresses. While their three youngest children are in school, Consesa does not attend because the family cannot afford school supplies.
Emmanuel has done so much for his family through his perseverance and determination. Still, he needs support to be able to continue to provide safety, security, school supplies, and hygienic home provisions. Please considering donating, as your contribution will helps us build a new house for Emmanuel and his family.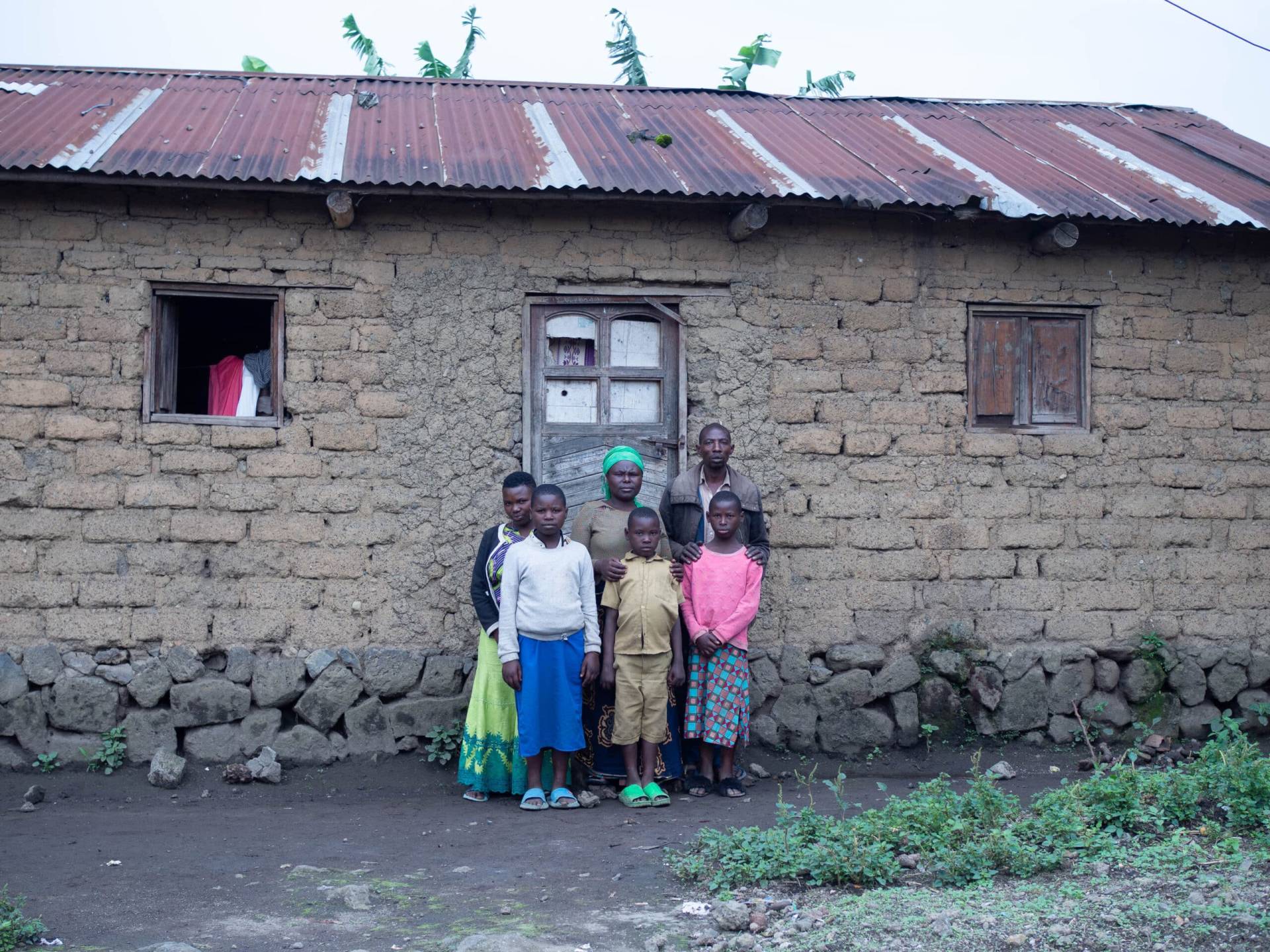 Slide 1
The run-down house Emmanuel and his family call home is rented for them by the government and shared with another family.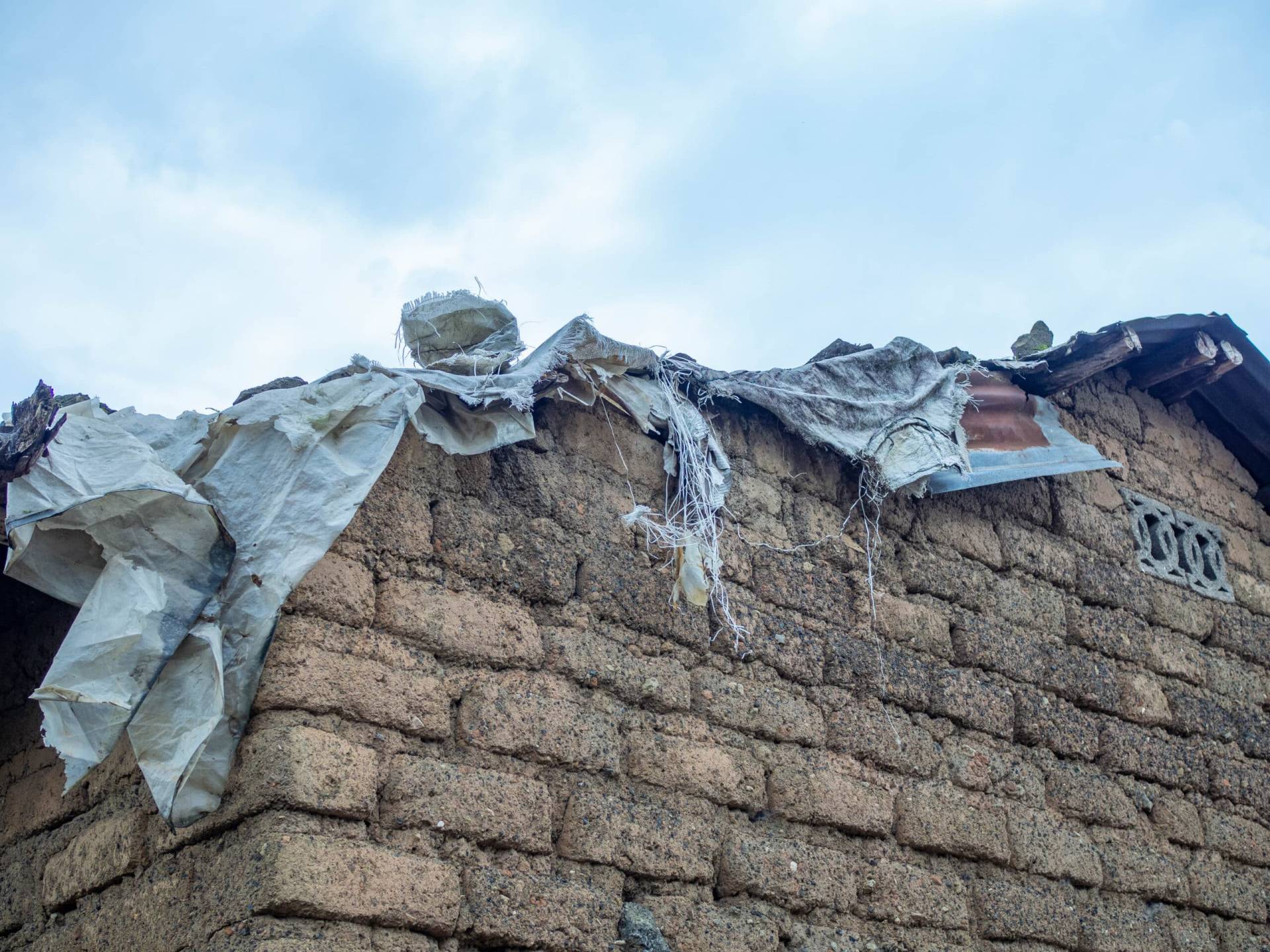 Slide 2
The roof has holes which Emmanuel tried to repair with old tarps and rice bags.
Slide 3
All four of Emmanuel's children sleep together on a thin mat placed on the floor.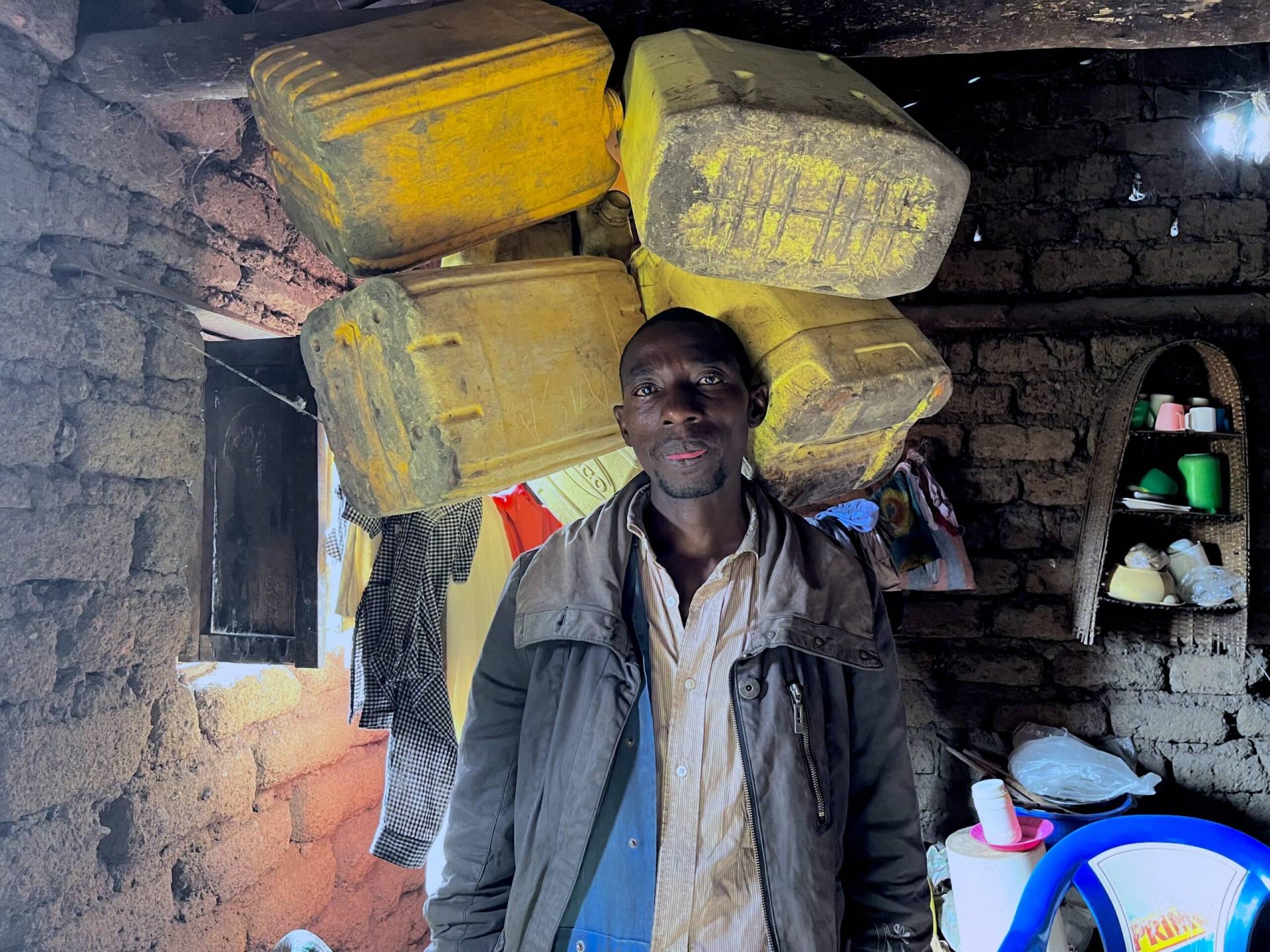 Slide 4
Emmanuel repairs broken buckets and jerry cans for 50 cents to a dollar. The family lives off his income.
Slide 5
Marium and Emmanuel sleep on this old mattress laid on the floor without any sheet or blankets.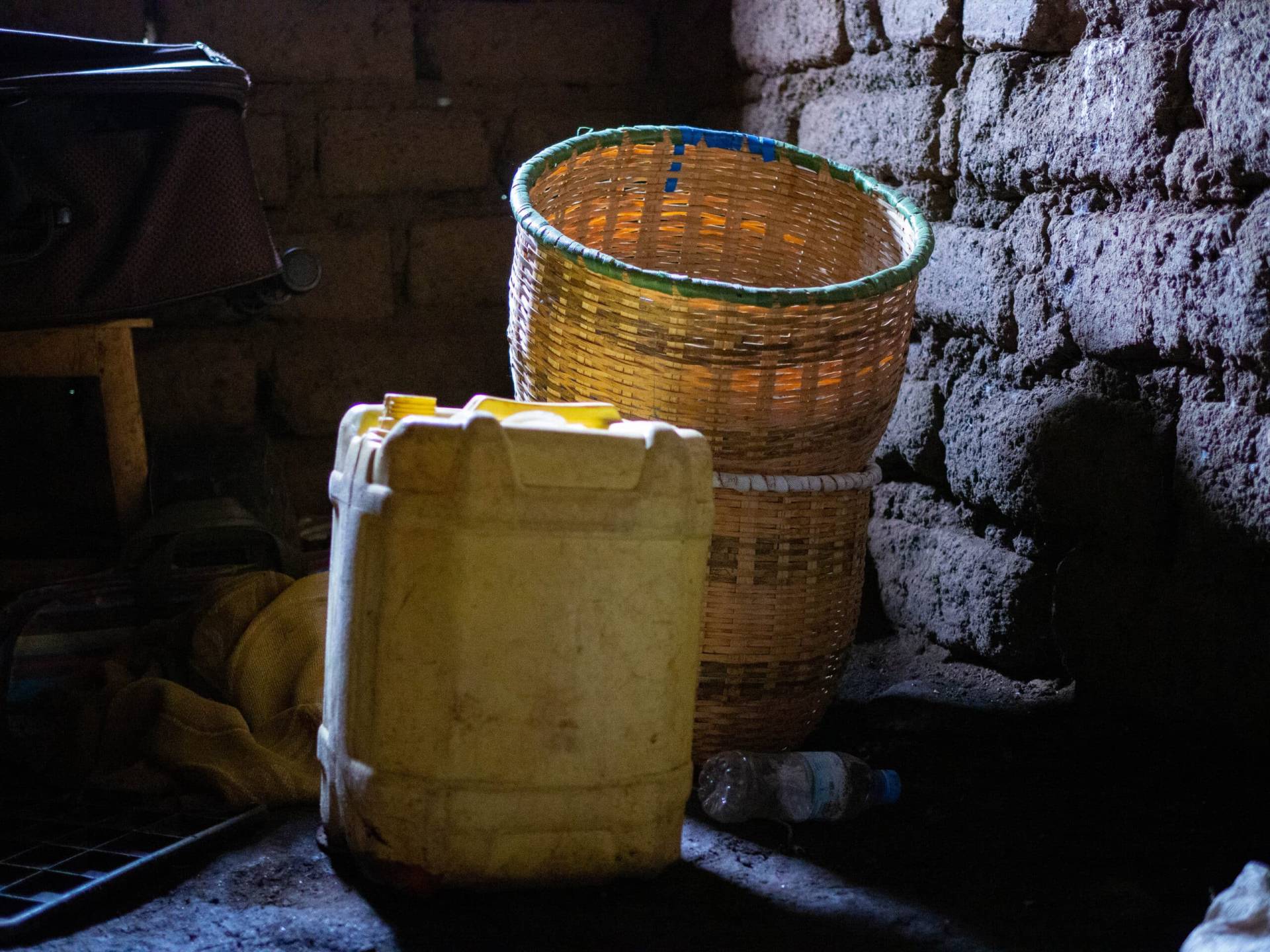 Slide 6
The family is forced to share their living space with another family which offers little privacy.
Slide 7
Their oldest daughter, Contessa, is no longer in school because the family can not afford school supplies.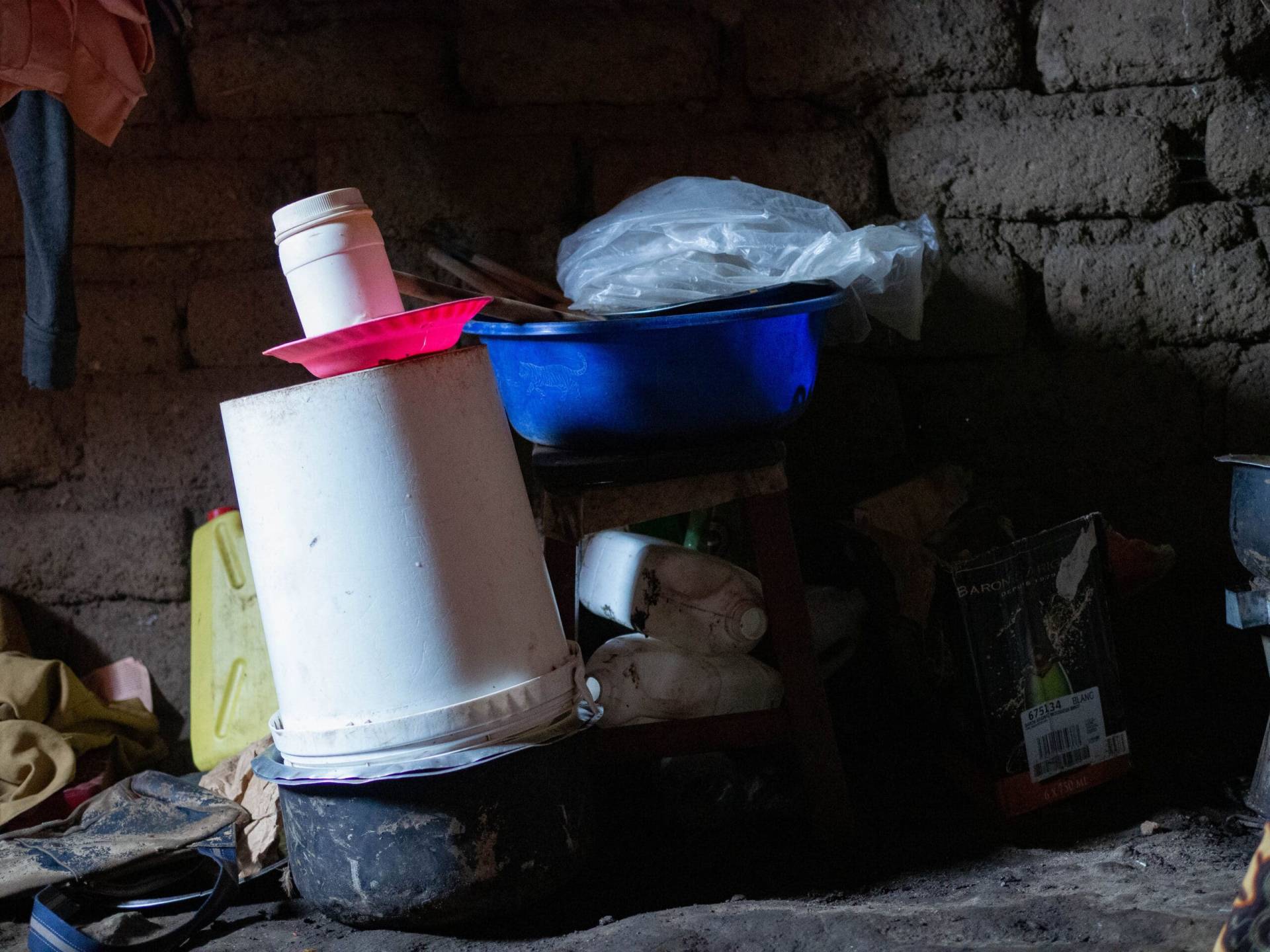 Slide 8
The family has very few possessions including only two pairs of old clothes per person.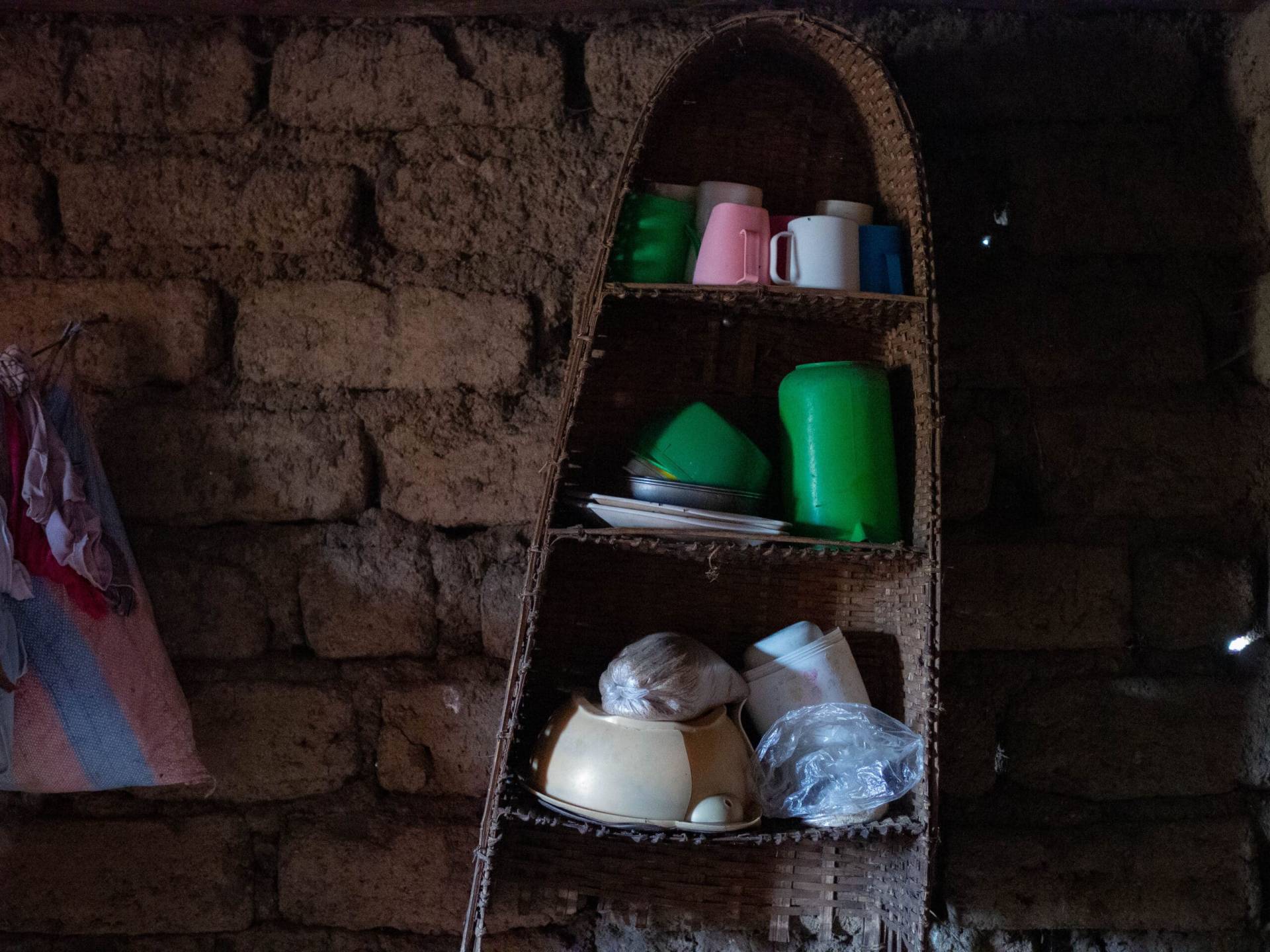 Slide 9
Marium tries to find work in Gisenyi city washing people's clothes for extra money.
Slide 10
Emmanuel and his family desperately need a home to can call their own. Donate today and help us build them a new house.