Rasheda's Campaign
Olive's Story
Mukeshimana Olive's Family

Olive and her husband, Faustin, have resided in a corrugated metal structure for four years with their three children Sandrine (12), Isimwe (9), and Confiance (5). Their current small home is built in front of a large slope at the bottom of a mountain. When it rains, water rushes into the house on one side and exits through the other side. They do not have a pit latrine, meaning they are forced to squat outside in the bushes when needing to use the toilet. The door has no way of locking and exposes the family to threats, especially when Faustin is searching for construction work in the Congo. In the home, there is only one broken plastic chair and a small bed (off the ground) with a grass mat on top—the entire family of five sleep in this one bed.
Olive's husband, Faustin, is a genocide survivor. He witnessed his parents, brothers, and sisters being killed during the genocide. He is the only one from his household who survived. Faustin becomes catatonic several times a year, especially during April (when the Rwandan genocide began in 1994). When going through a catatonic state, he doesn't speak, barely moves, and stares blankly for several days or weeks. During this time, Faustin can not work and needs to be cared for by his family.
Before their current home, Olive and her family squatted in unfinished houses in Gisenyi city. However, once property owners found them, Olive and her family were forced to move. Olive and Faustin cultivate other people's land for $1 a day. Their ability to make enough for their family depends heavily on the growing season. Olive and Faustin spent years using one of their incomes for survival and the other to save money to purchase land in Kabere. After many years of hard work, they bought a small plot of land but did not have the resources to build a home.
The lasting impact of the genocide plagues Olive and Faustin's ability to provide for their children. The right to an adequate standard of living is a fundamental human right that we, as humans, are all entitled to. Please consider donating today to ensure Olive, Faustin, and their children may have the same opportunity.
Help Gato Story
Interning with Inshuti of Rwanda during the summer of 2022 provided me with the unique opportunity to learn about the lives of Rwandans residing in Rubavu District, Rwanda. Through pictures, videos, and reflections, I understood the dedication each community member has toward fostering familial connections and providing the upcoming generations with opportunities for improvement. Whether it is an Inshuti mason laying the last brick of an Inshuti home or a child trying on their new uniform provided by donors like you, the positive impact Inshuti has on each generation is evident.
Inshuti of Rwanda recognizes the implications of colonialism, as seen through the Rwandan genocide and its lasting brutality, which crosses generational lines. I've started this campaign for Olive, Faustin, and their three children in an attempt to alleviate a small fraction of the physical, psychological, and socio-economic violence they have endured. I can not do this alone. By donating today, you can be a part of the impact.
Slide 1
Olive and her daughters, Sandrine, Isimwe and Confiance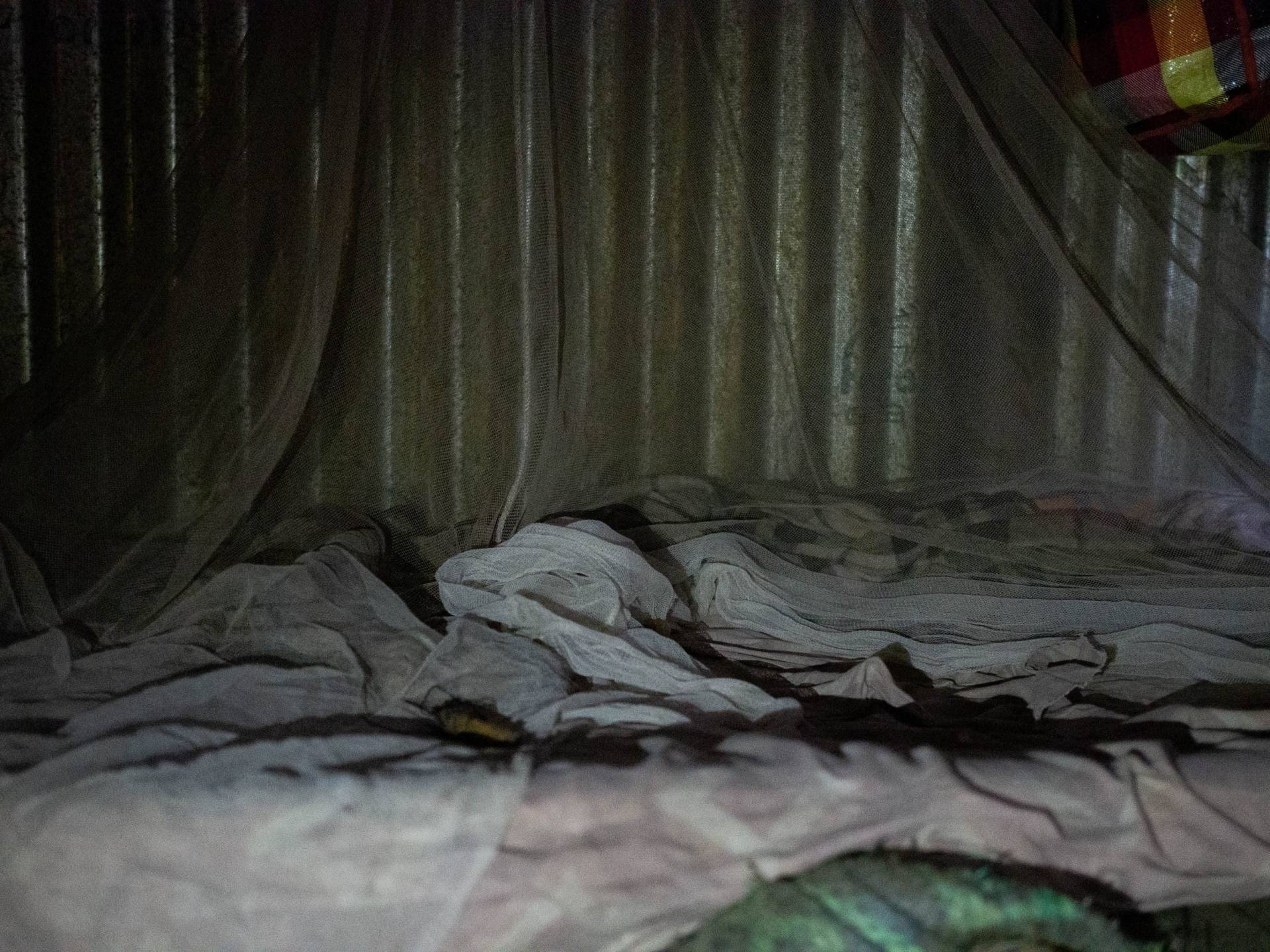 Slide 2
The entire family of five sleeps on this makeshift bed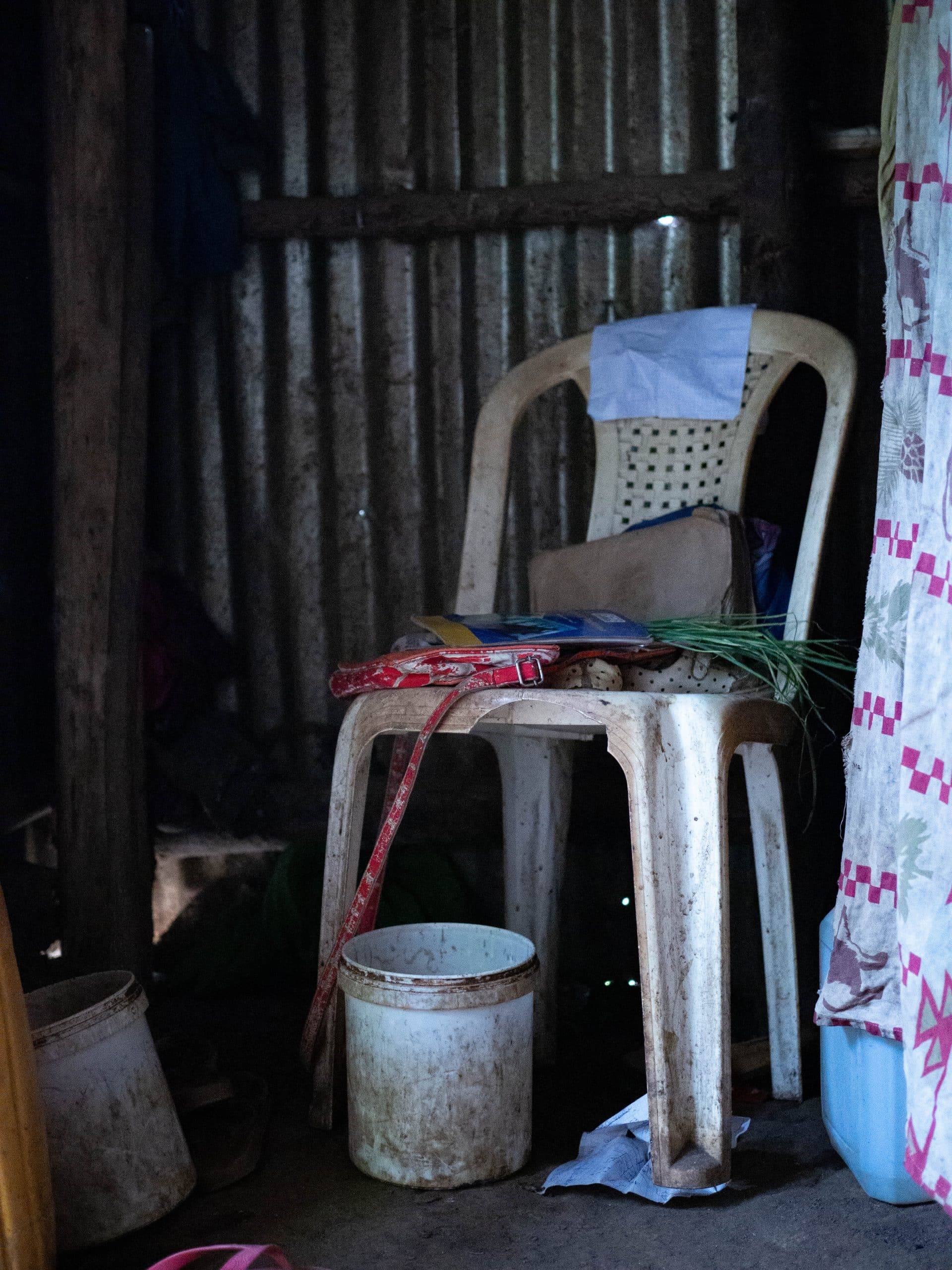 Slide 3
A broken plastic chair is the only furniture they own.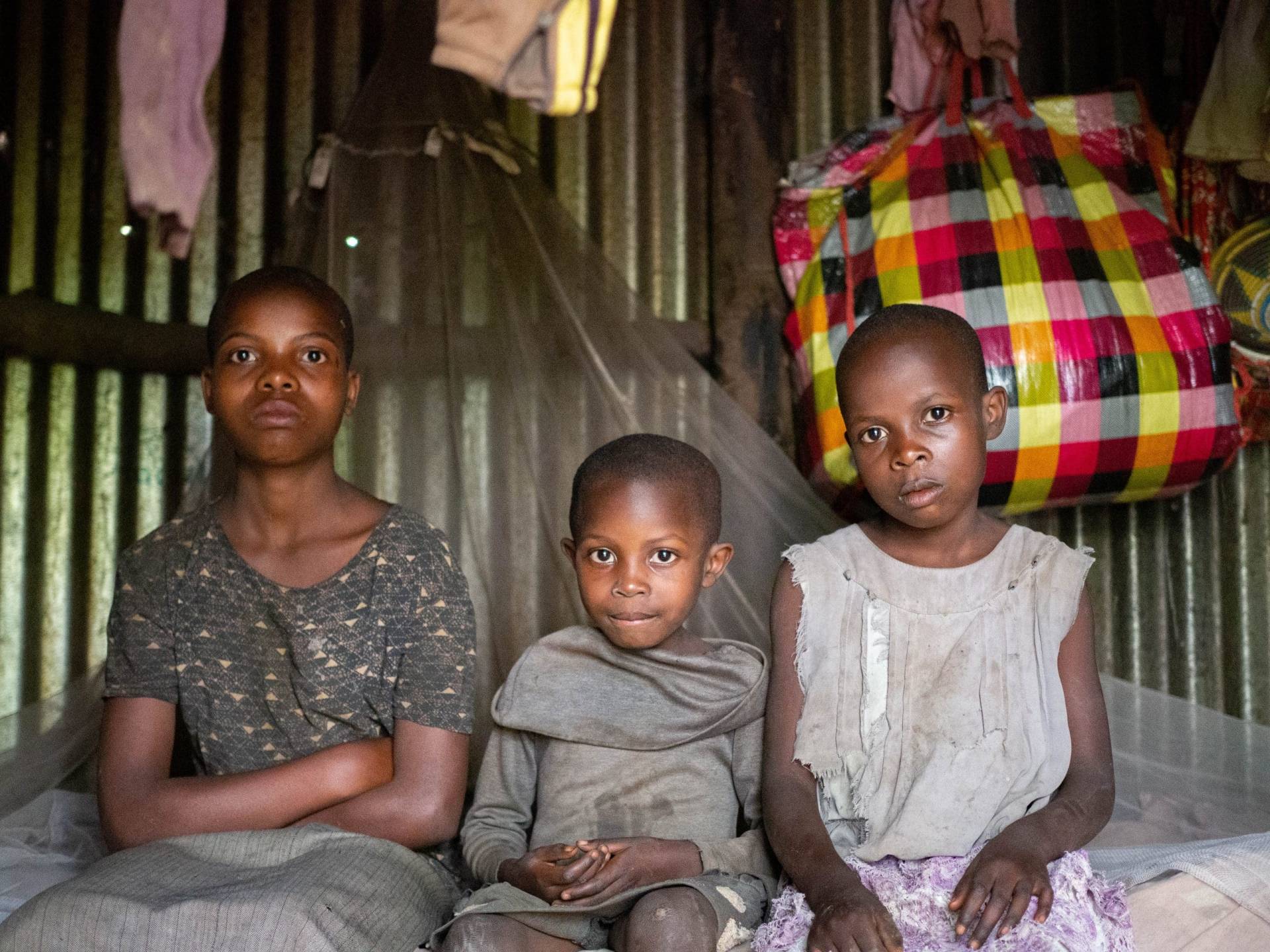 Slide 4
Olive's children suffer the effects of generational trauma when they witness their father, Faustin, have periods of catatonia due to being a genocide survivor.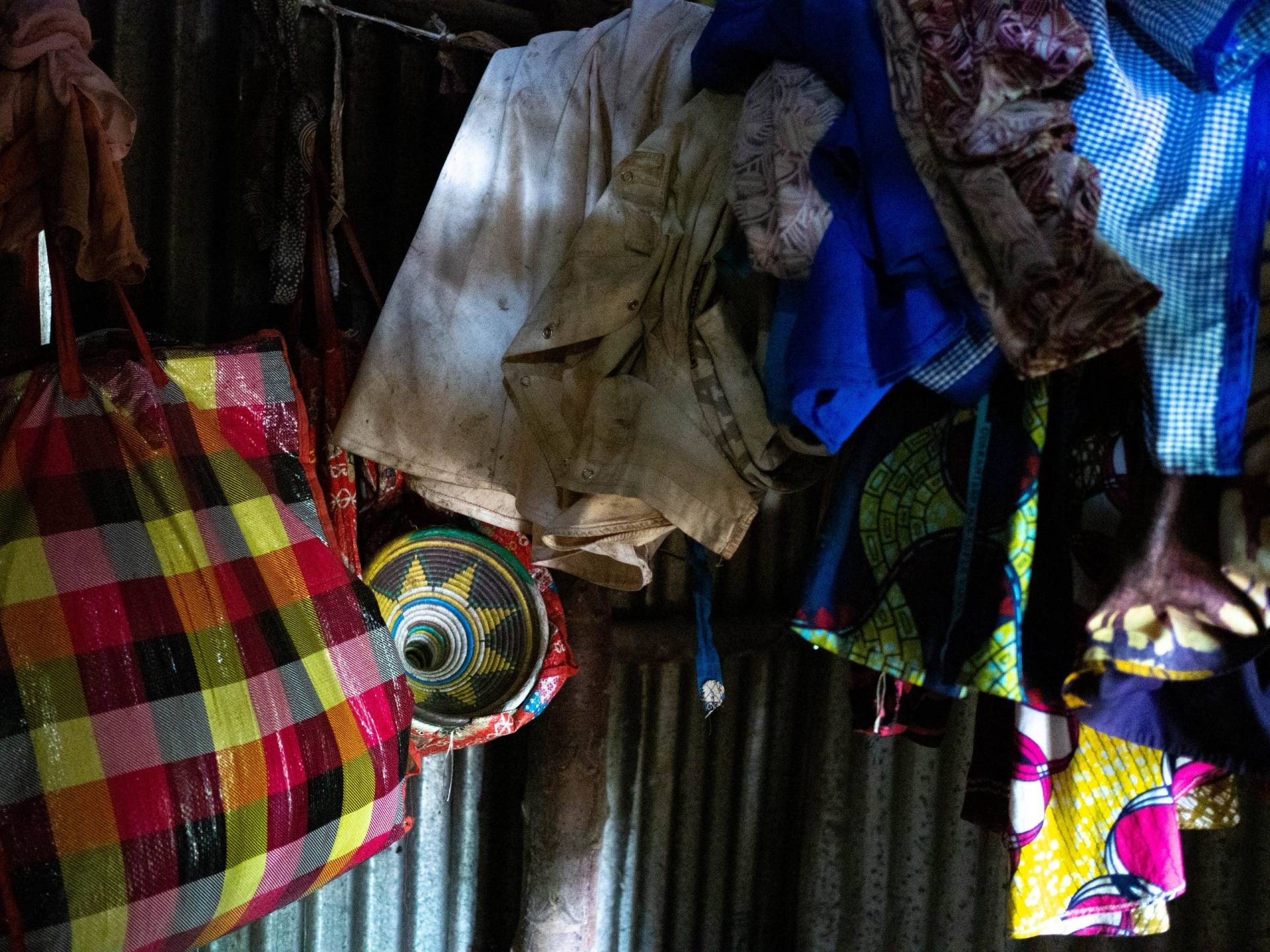 Slide 5
Each family member only owns a few pieces of old ragged clothing.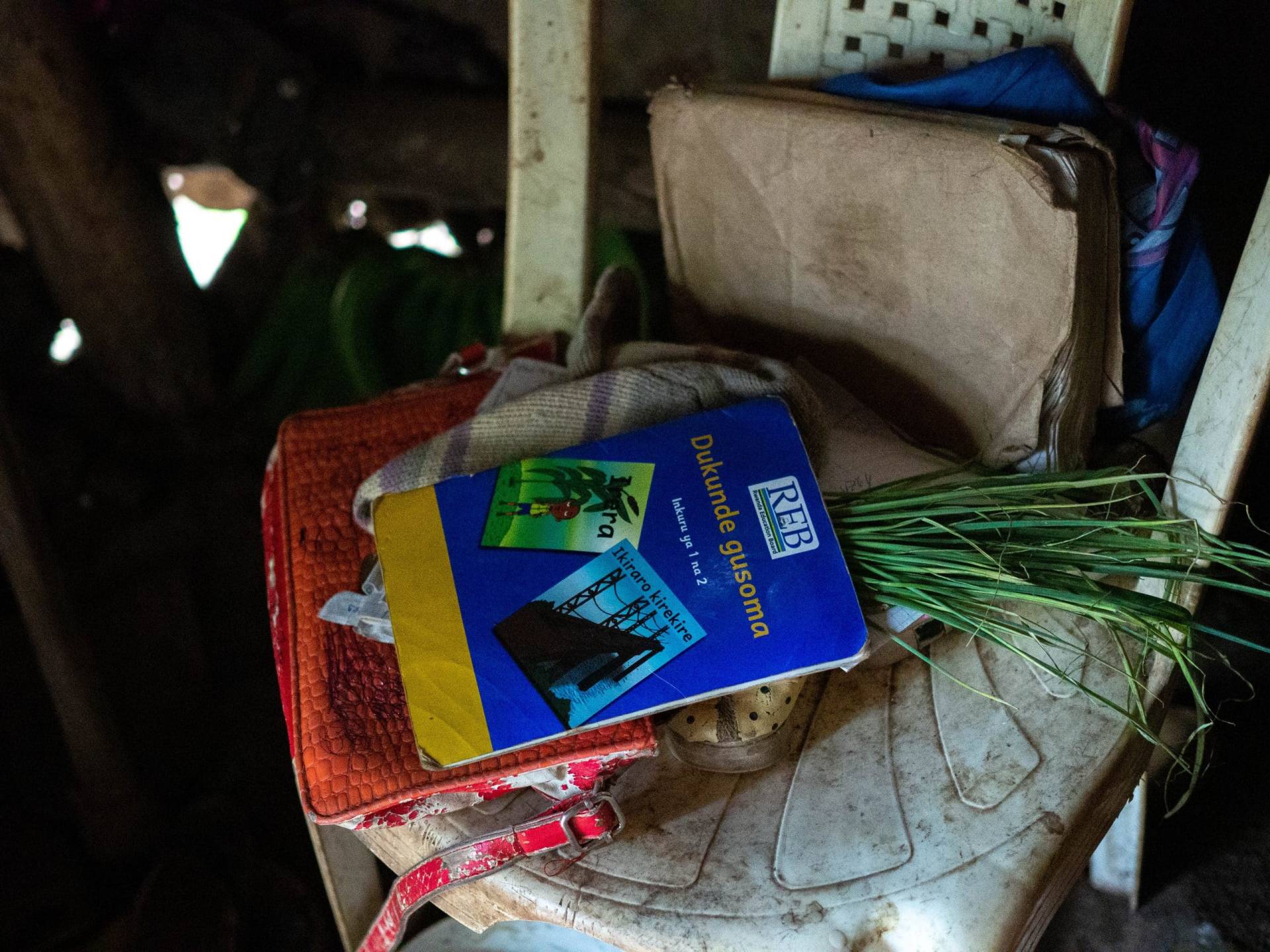 Slide 6
Even through primary school is free in Rwanda, Olive struggles to buy the necessary uniforms and books for her children to attend.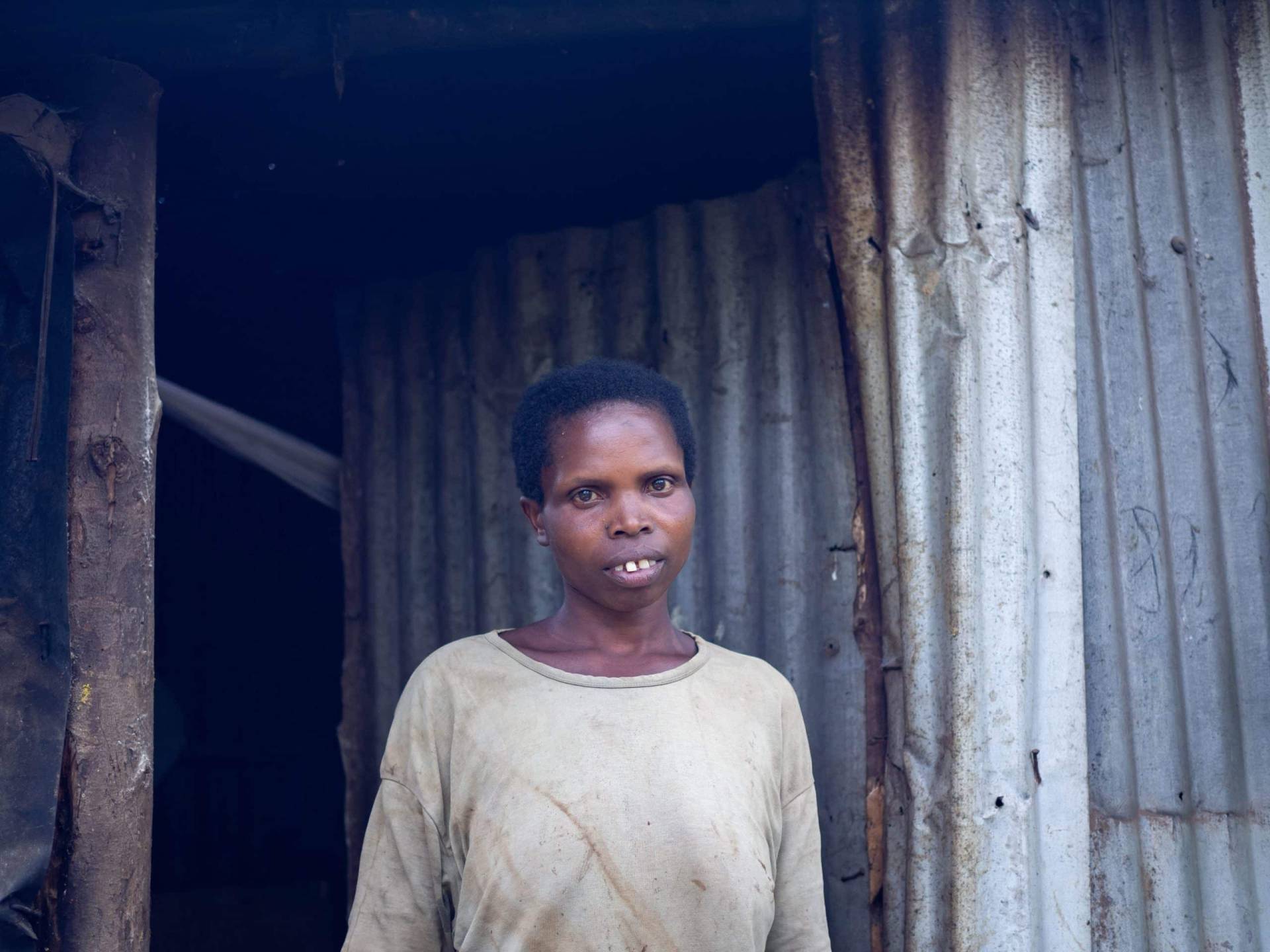 Slide 7
Olive often bears the weight of the entire families problems on her shoulders and worries constantly about the wellbeing of her husband and children.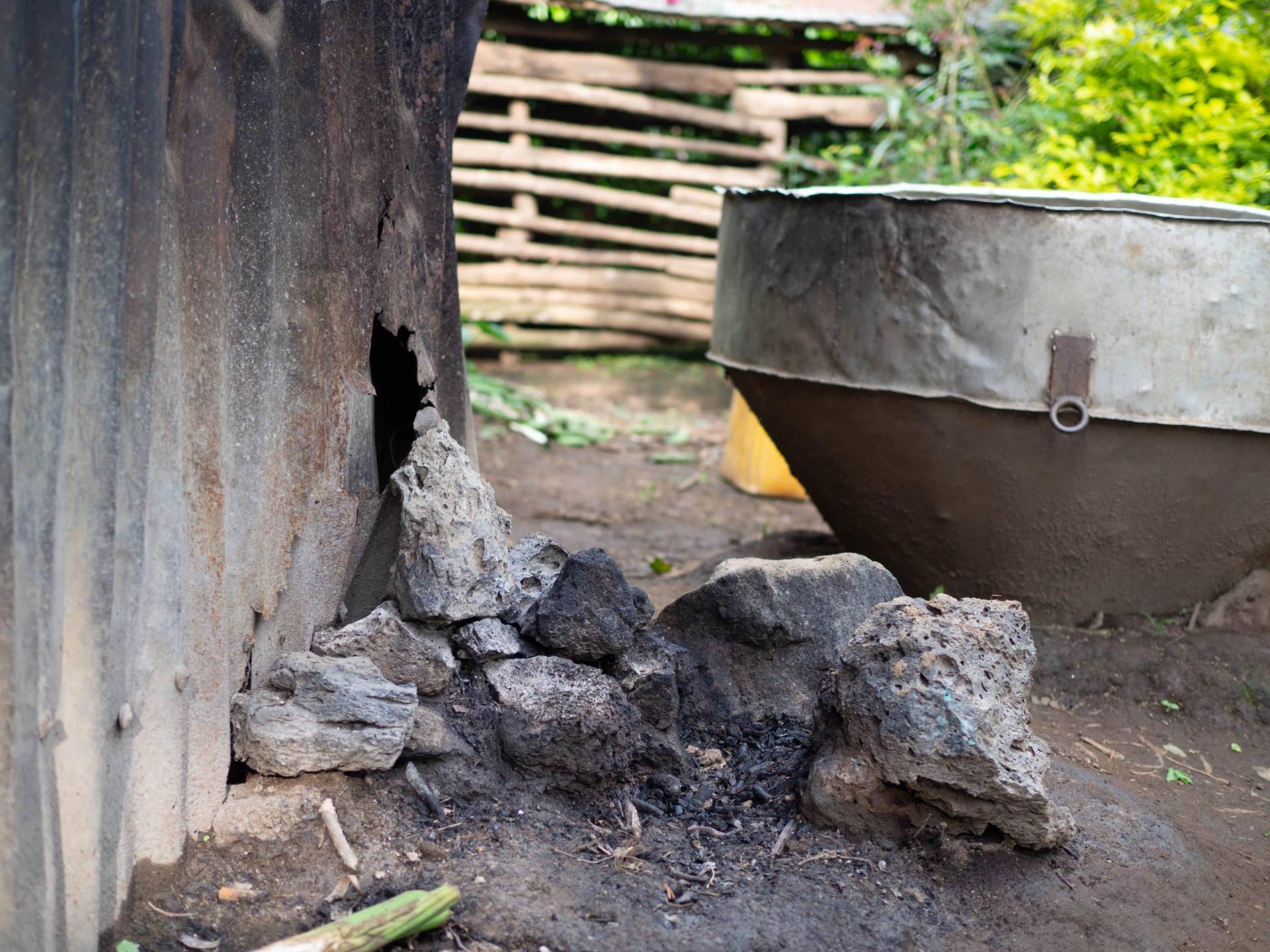 Slide 8
The house is too small to cook inside, forcing Olive to cook outside no matter the weather conditions.
Slide 9
The family only has old pots and a few old plates.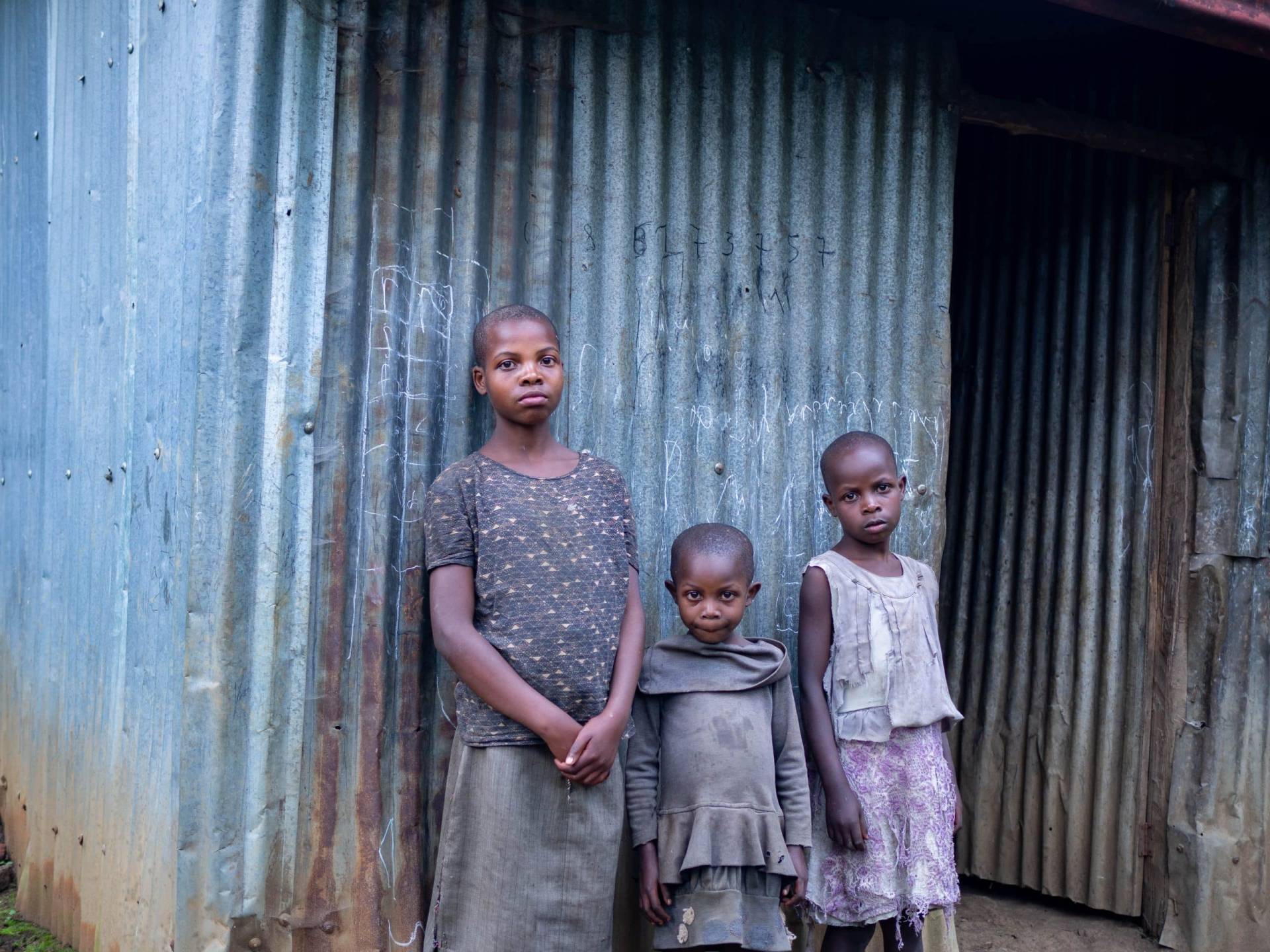 Slide 10
The children have never had a stable home or appropriate housing their entire life.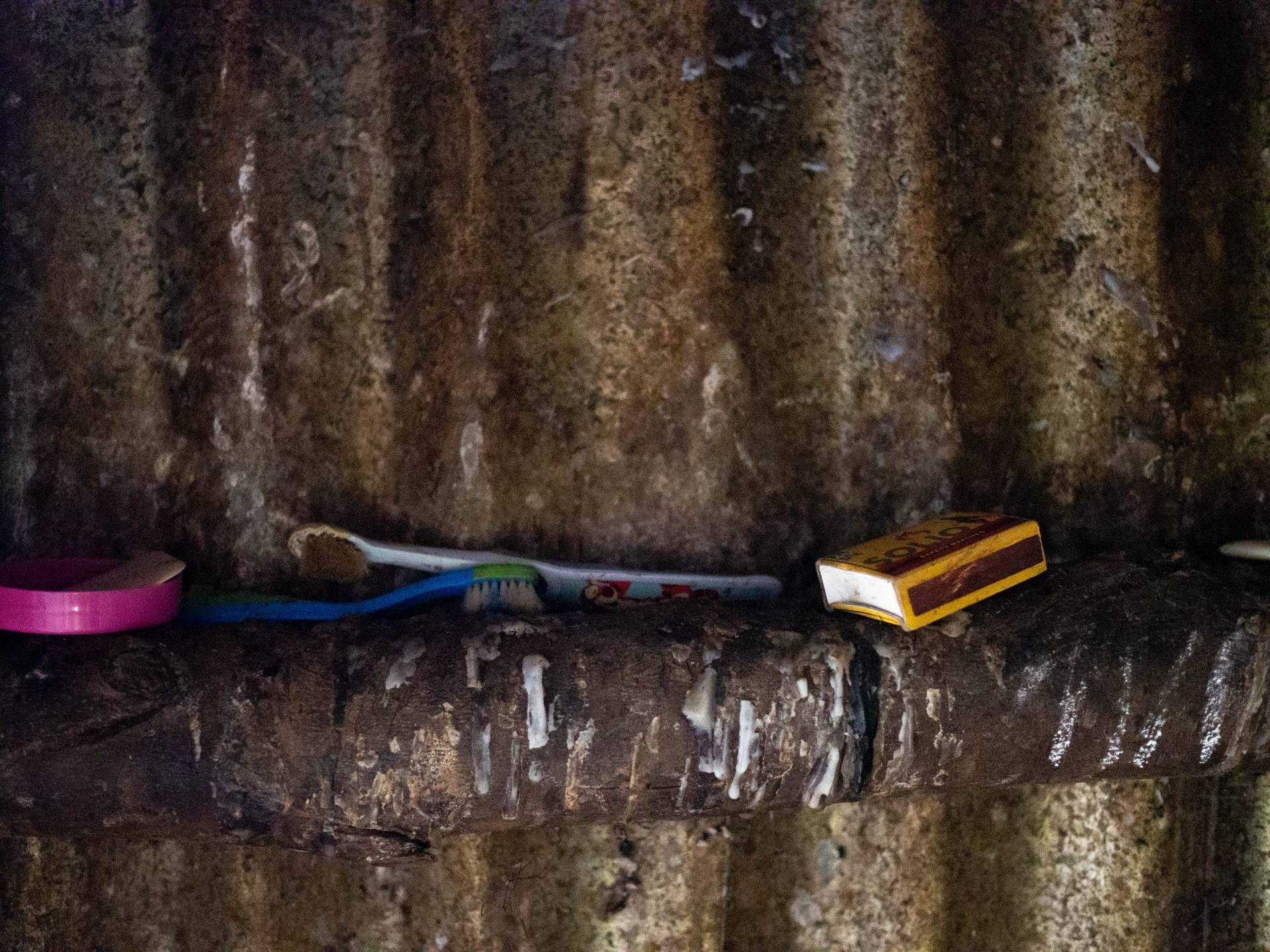 Slide 11
The two old toothbrushes the family shares.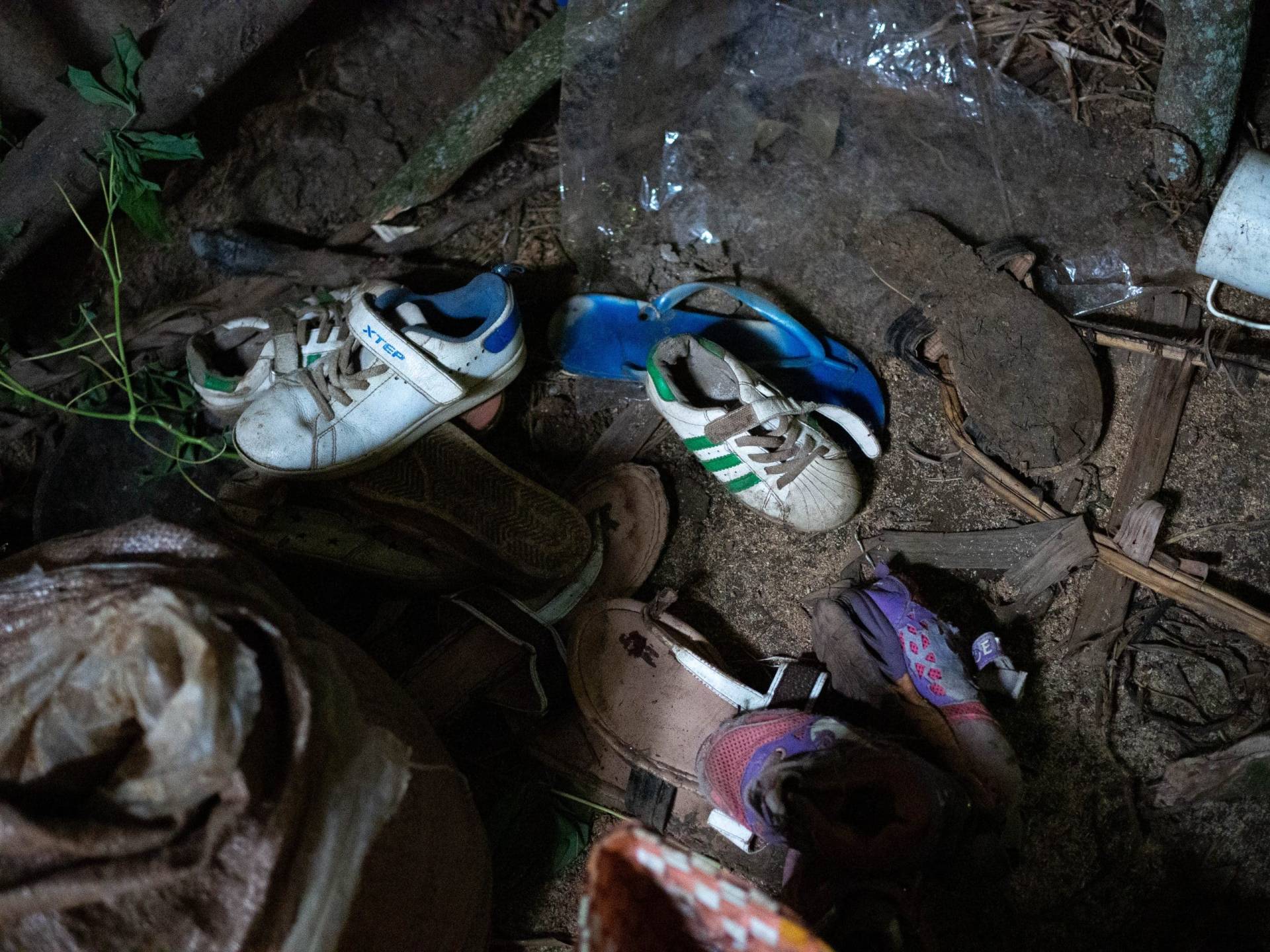 Slide 12
A collection of the famlies shoes.
Slide 11
Olive's family deserves a better place to call home. Help Rasheda build them a new house by donating.
Donate to Rasheda's Family
Rasheda's Donor Wall