Francine Slider
Francine's Story
Uwamahoro Francine's Family

Francine and her husband Jean-Baptiste were born, raised, and fell in love in Rwangara Village. They have worked hard their entire lives, cultivating land and saving their earnings. Using land that was inherited from Francine's parents, the couple bought materials to start building a house one brick at a time. It took them seven years to save enough to build a very simple yet poorly constructed space that they still live in today with their two children, Fabrice, 12; and Claudine, 5 years old.
Francine and her husband are still working hard to make ends meet, cultivating other people's land and trading foods to survive. However, this was not enough. Francine's eldest daughter, Kellia, 8, had to move in with other family members because Francine and her husband could not afford to feed three children. Right now, they are raising two goats to sell with the hope that they can bring Kellia home.
Our goal is to provide Francine with a safe and sturdy place to call home so that she and Jean-Baptiste can focus on what matters most: bringing their family back together. You can be a part of reuniting this hard-working family by making a donation and joining the Inshuti community.
Help Francine Slider
Why we want to help Francine
Help Francine Story
Rosa (Inshuti of Rwanda's Founder and Executive Director) and I have been friends since middle school. As adults, we lead very different lives but share the common goal of building safe, secure homes for Rwandans in need. I've been a board member since 2020. I participate in monthly board meetings and work on various projects with Rosa and other board members wherever needed. Anything from simple paperwork to matching donors to recipient families. Sometimes old friends who live apart don't talk for a long time, but working on Inshuti together has helped us stay connected without too much time between video calls or visits. Rosa keeps me updated when she's in Rwanda for the building seasons (there are now two each year!) and I can see how the houses are progressing. Hopefully, someday, I'll be able to see it in person!
As I said, one of my jobs is to help match donors and recipients. This past building season, when I saw photos of the recipient families in front of their new houses, I was struck by the difference from the "before" photos I had seen months earlier. I looked at parents who no longer had to worry about their children's safety and physical well-being. I always imagine them breathing a huge sigh of relief at finally having a proper home to live in. The impact of Inshuti on Rwanda and its donors is quite clear.
For my campaign, I've chosen Francine's family. Francine and her husband, Jean-Baptiste, are hard workers who built their home on land that was given to them by Francine's parents. But the house isn't well-constructed, and they are struggling financially. As a mother of small children, it broke my heart to learn that their eldest daughter Kellia had to be sent away to live with other family members because Francine and Jean-Baptiste couldn't afford to feed all three children.
Providing a well-built home for this family will give them a new start in life. They will have a safe and secure home environment and a lovely place to live with their three children. Will you help the Mitchells reunite Kellia with her family?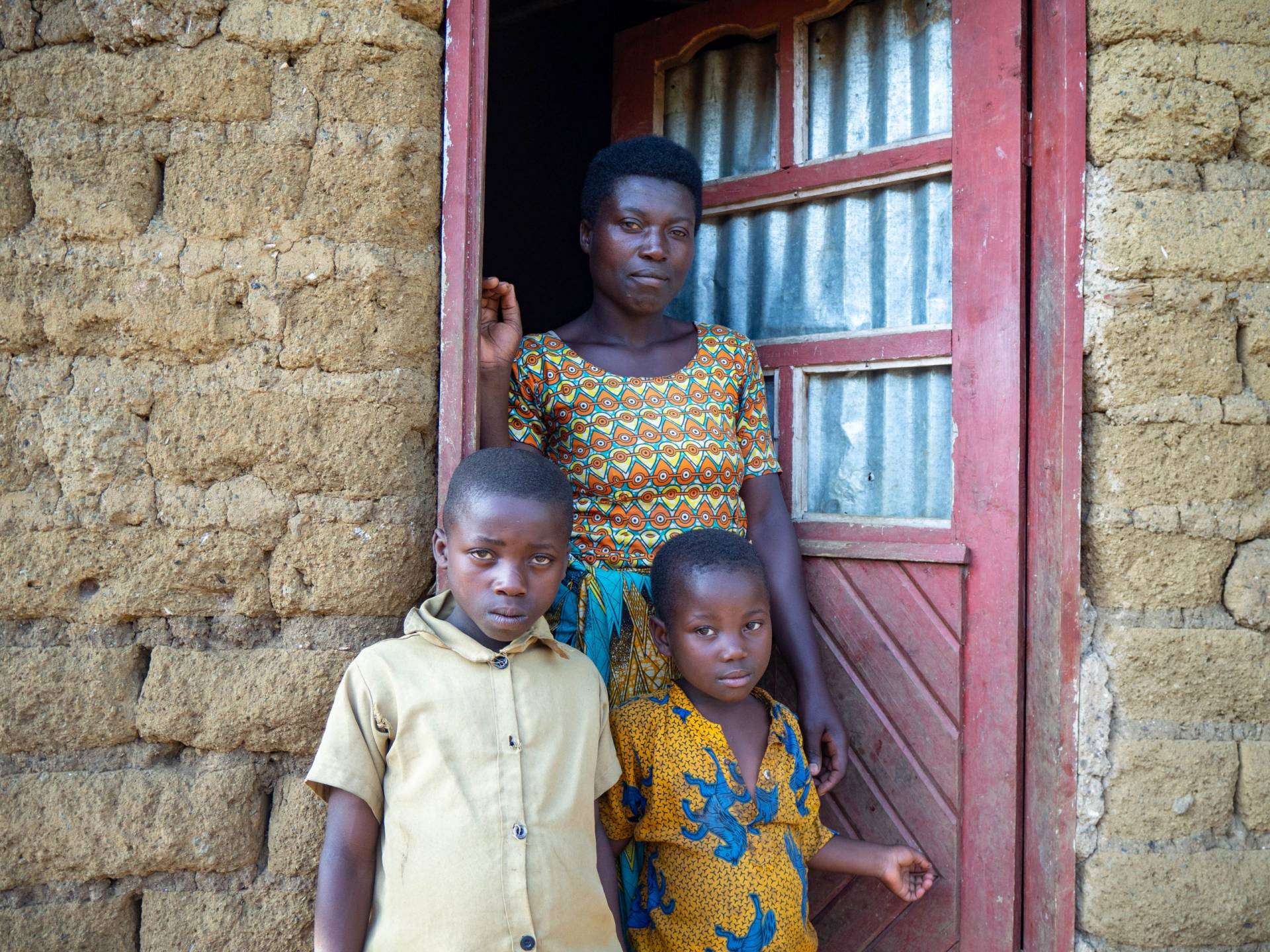 Slide 1
Francine and her children Fabrice and Claudine. Her other daughter, Kellia, was sent to live with family because she can not afford to care for a third child.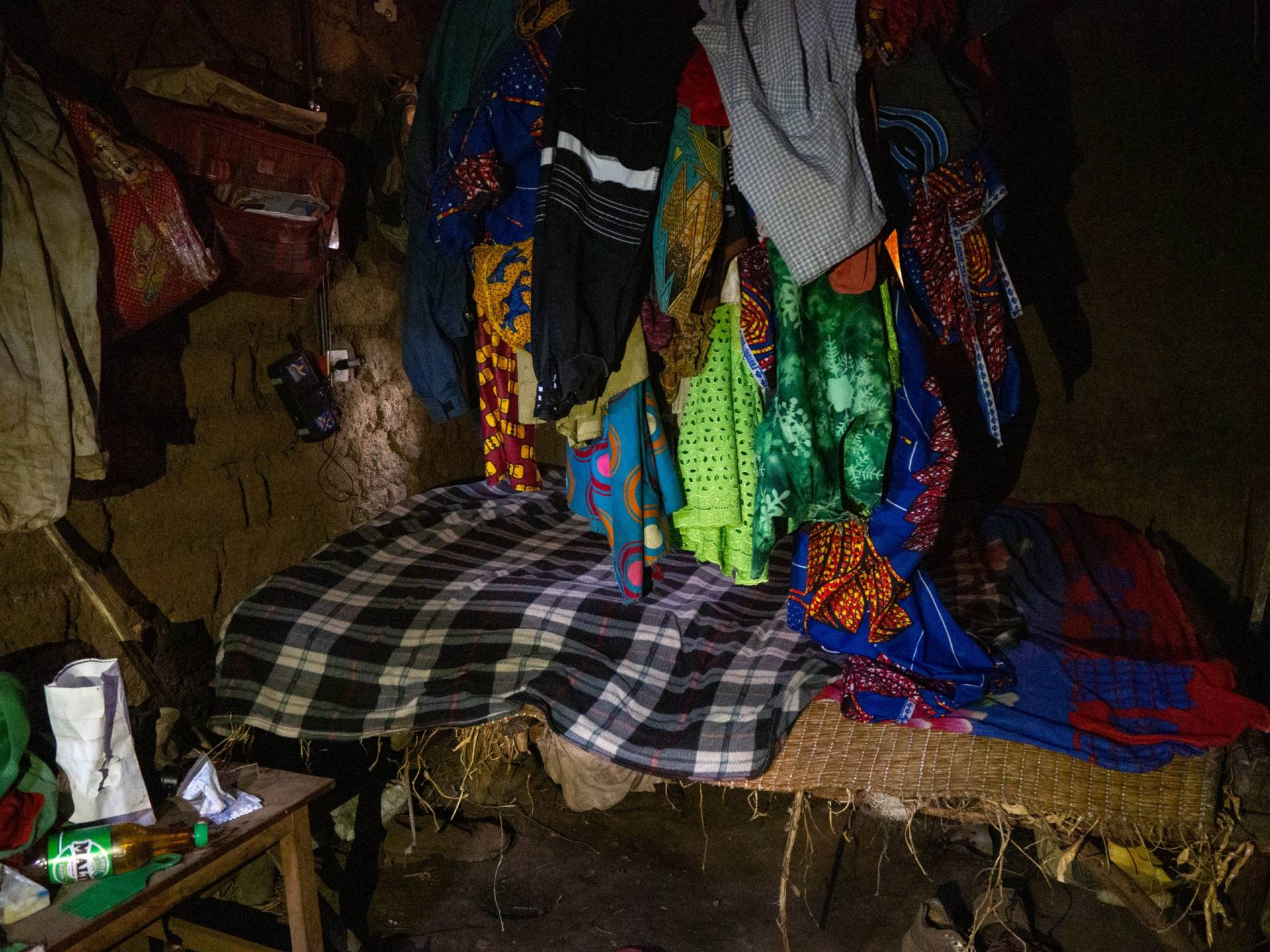 Slide 2
Francine and her husband Jean-Baptiste sleep on a thin grass mat with dried beans stalks underneath.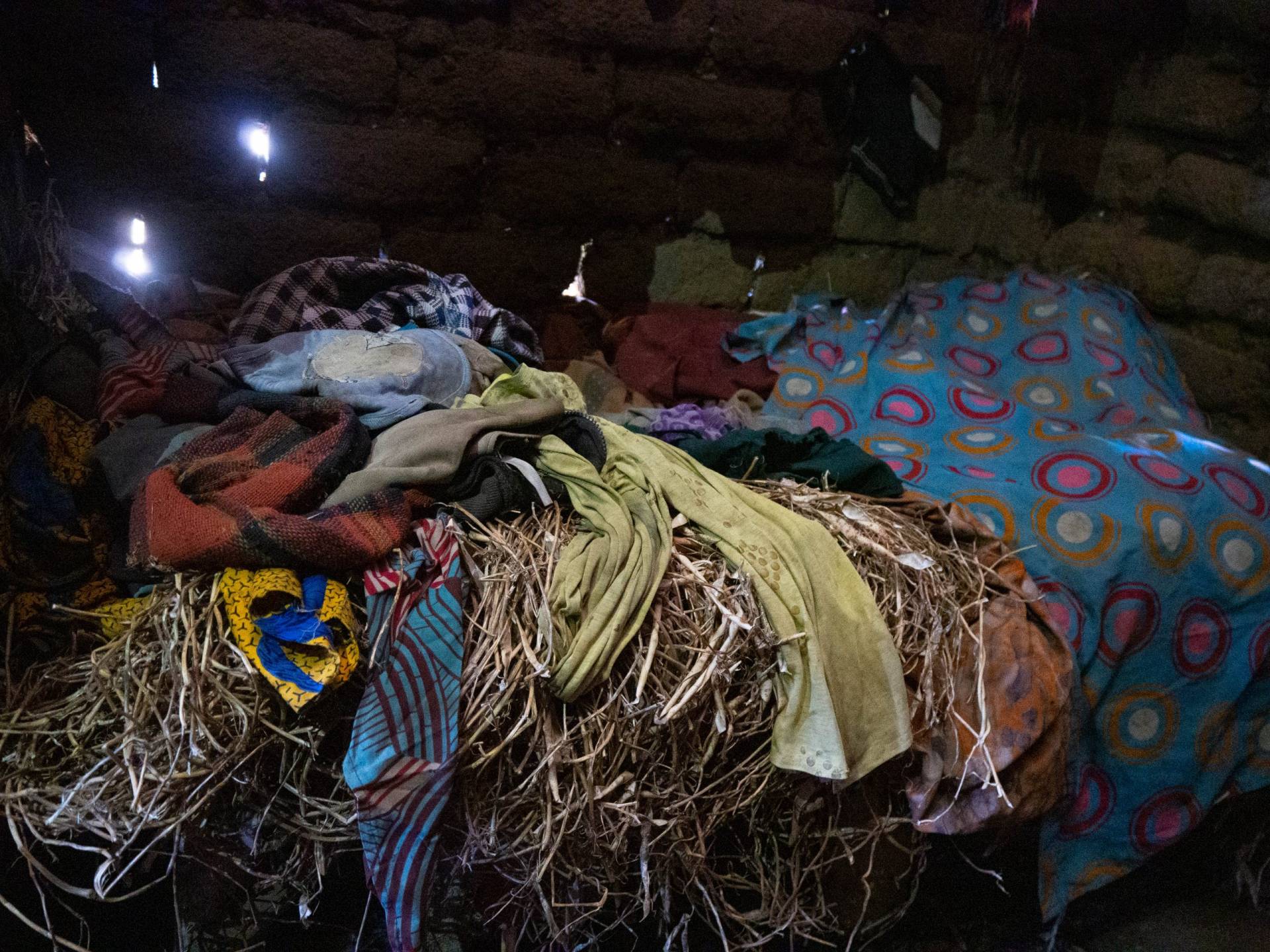 Slide 3
Their two children sleep on dried beans stalks and only have old clothes to keep them warm at night.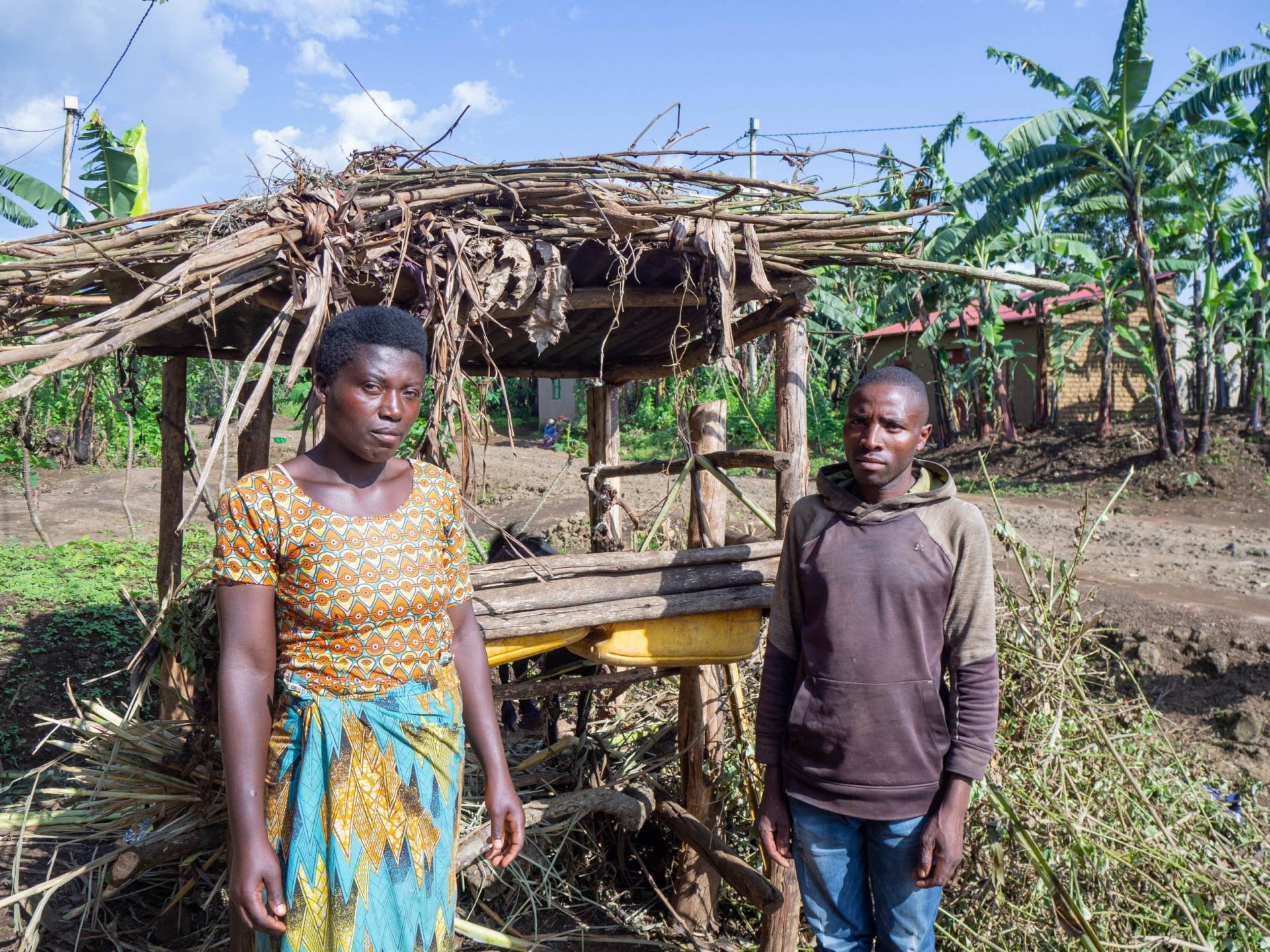 Slide 4
The family raises goats as an investment in the hopes of bringing their third child home.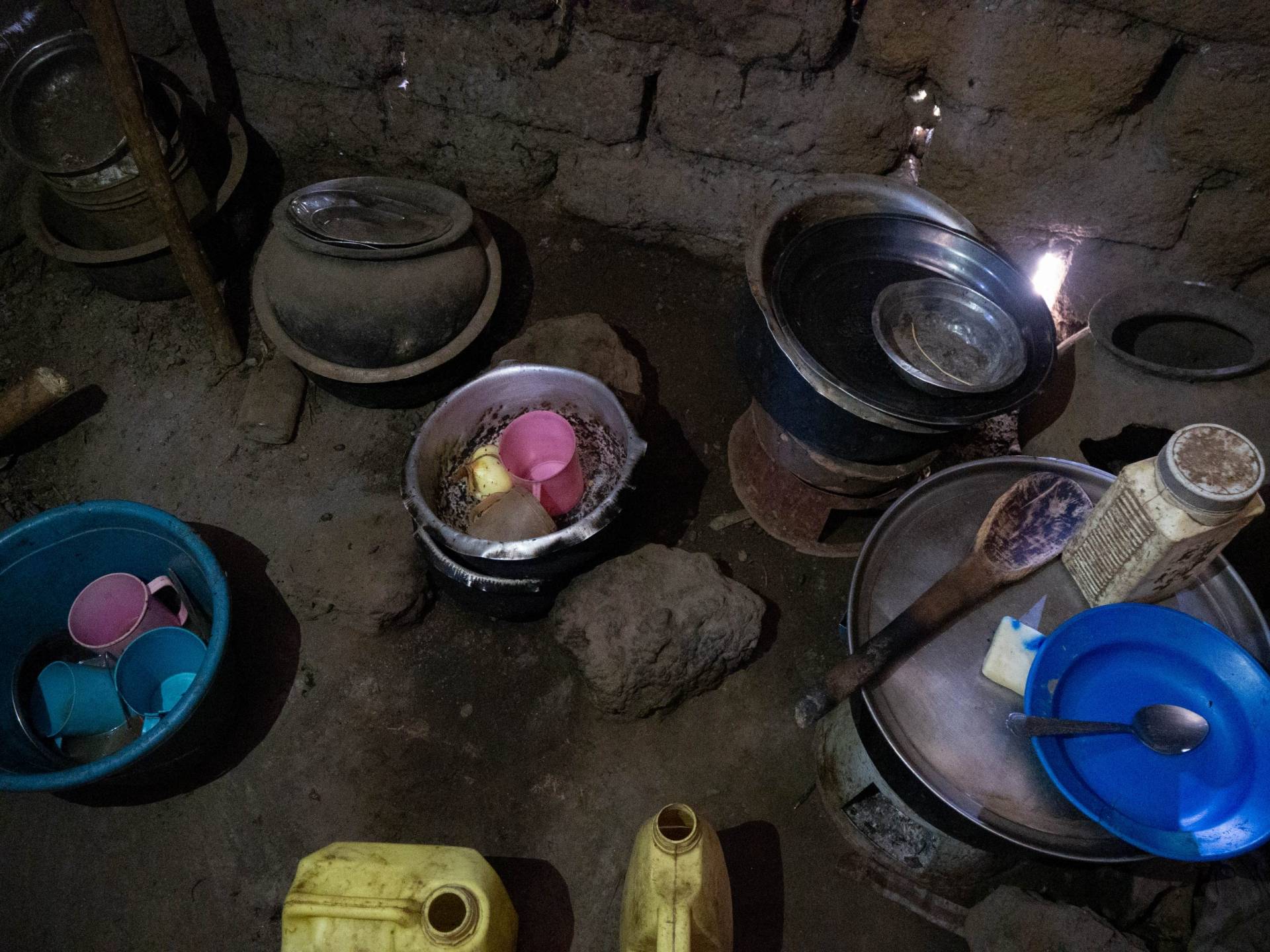 Slide 5
Francine's pots are all old, and she owns few plates and utensils.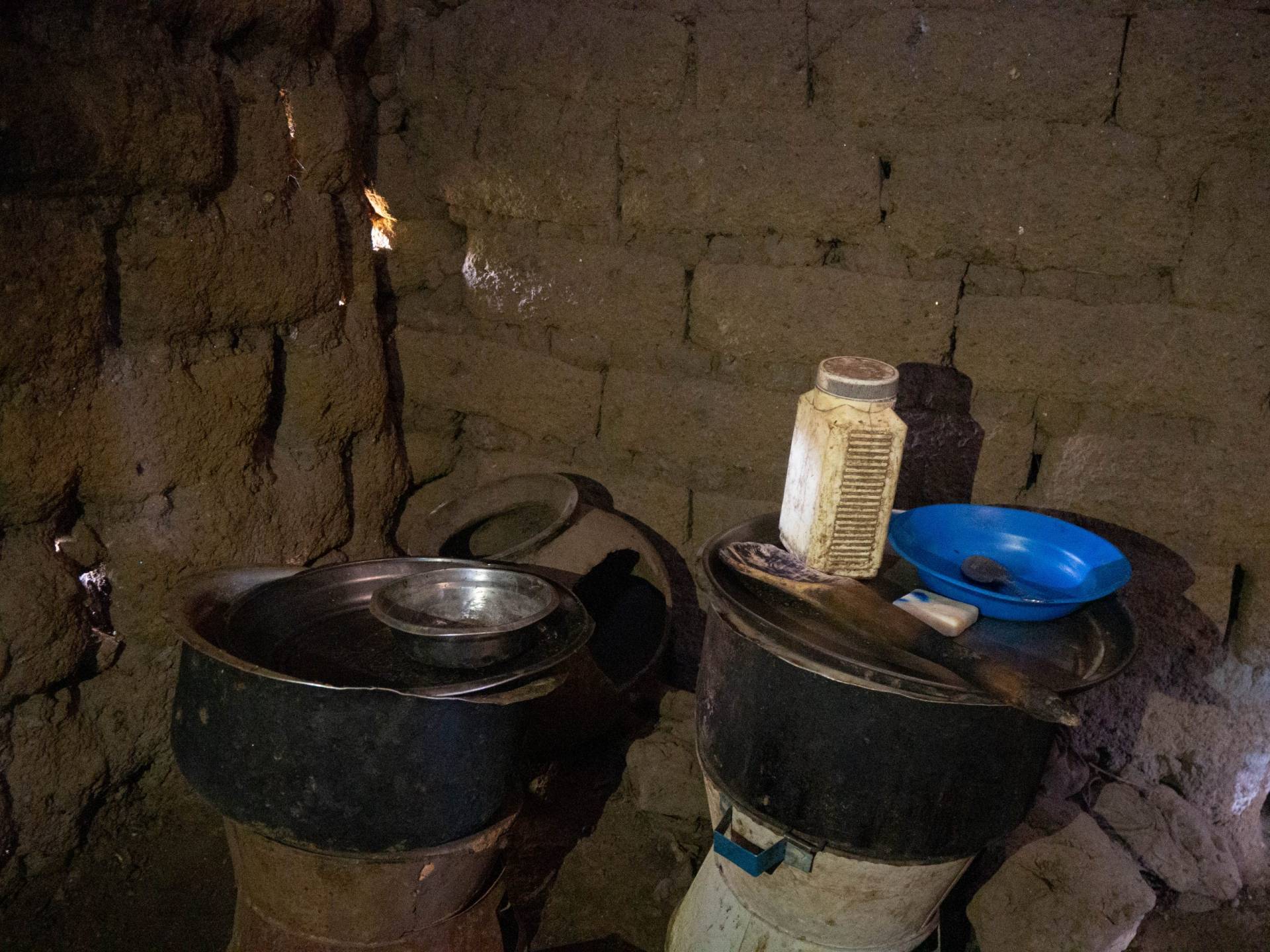 Slide 6
Many have holes, but she continues to save them anyway.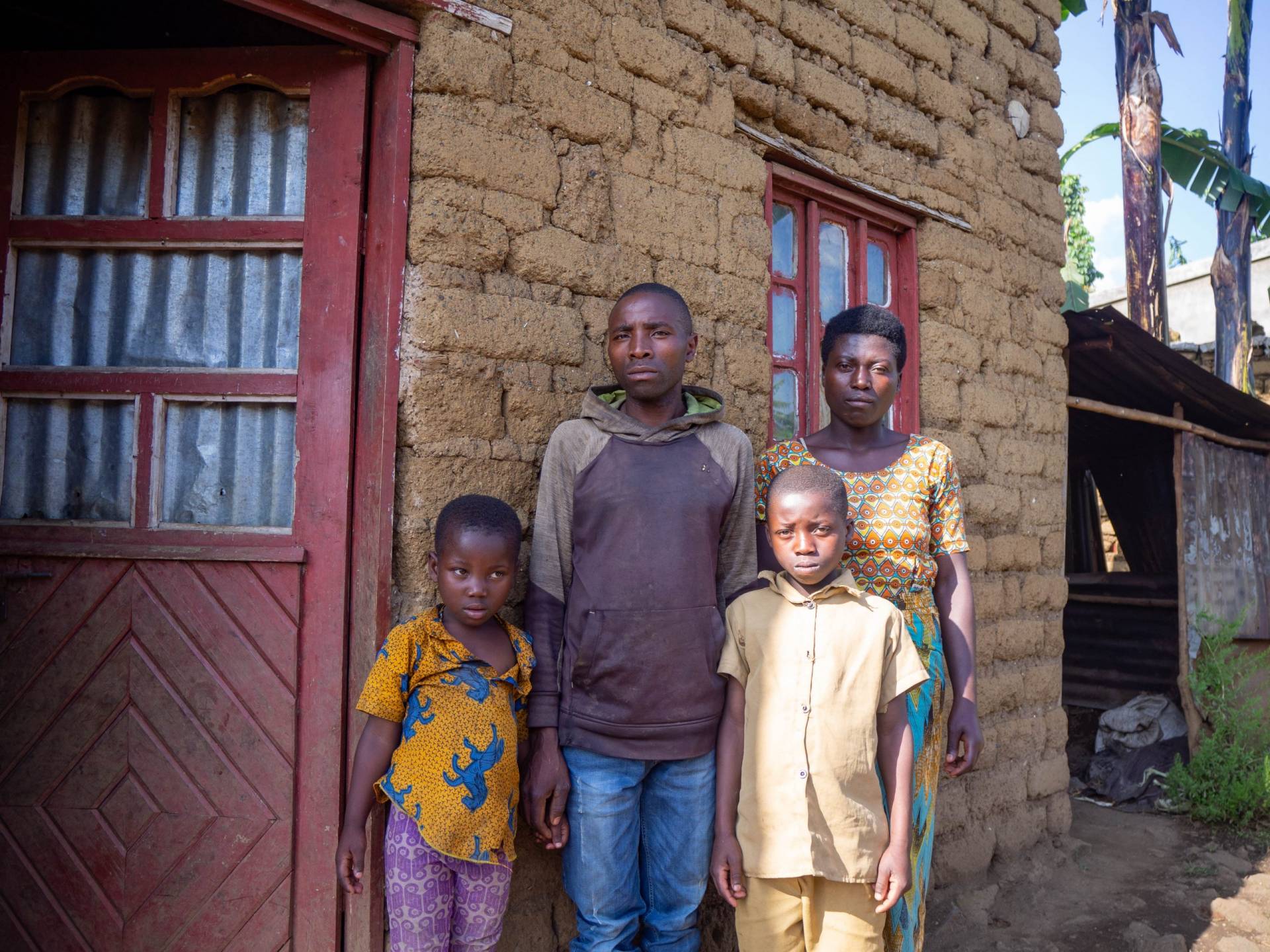 Slide 7
Despite working hard their entire lives, Jean-Baptiste and Francine struggle ever day to support their family.
Slide 8
Each child has only a few pieces of clothing; many are old and have been repaired several times.
Slide 9
Outside of old pots and a few pieces of clothes, these are the only possessions the family owns.
Slide 10
Make a donation today and together we can build a new home for Francine and Jean-Baptiste.
Donate to the Mitchells' Family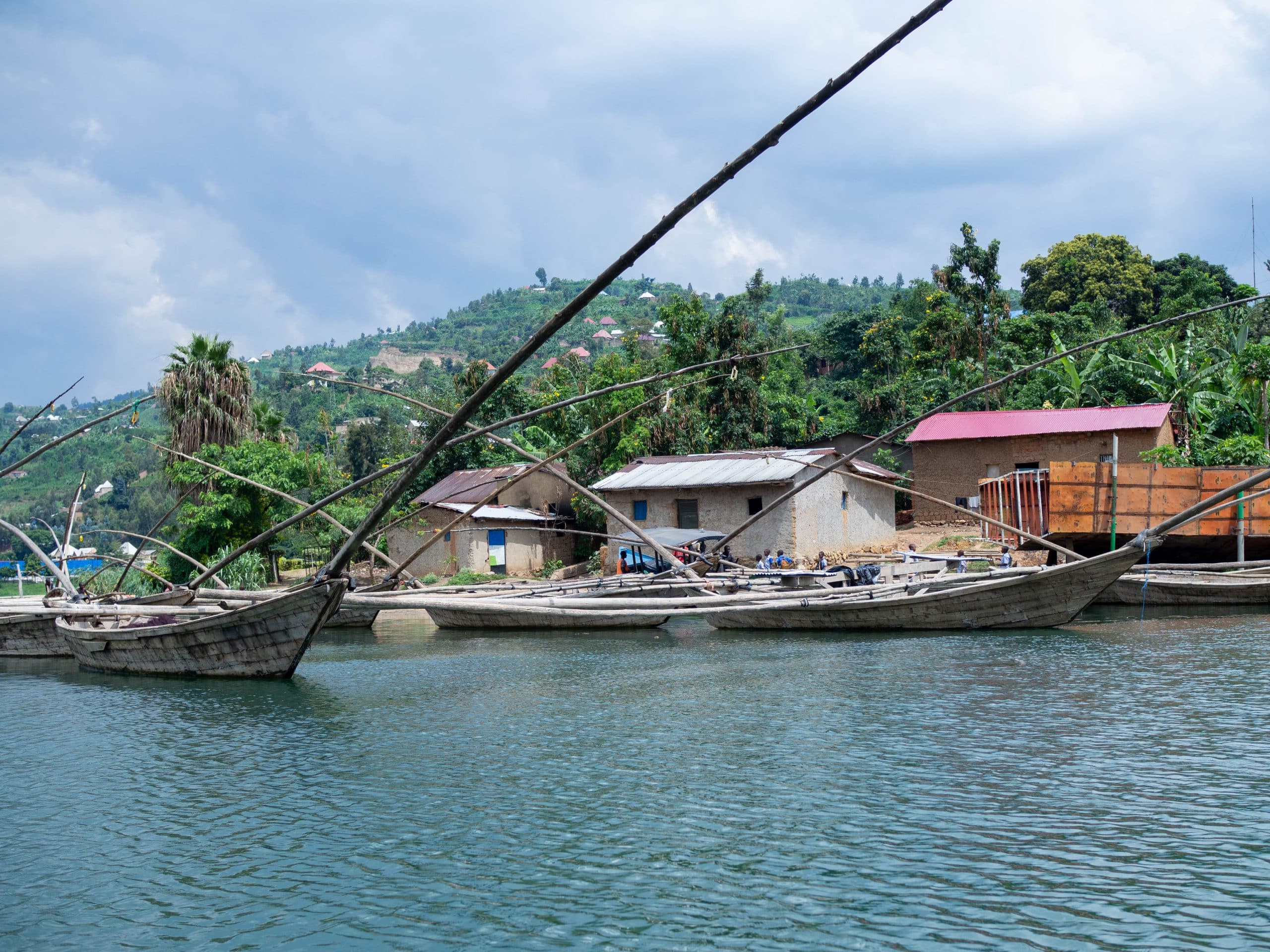 Beth's Donor Wall
Will, Minden, William and George Nester
Christian and Sam Yuskevich