Vestine Slider
Vestine's Story
Nsekandabuze Vestine Family

Nsekandabuze Vestine (39) ist eine verwitwete alleinerziehende Mutter, die sich liebevoll um ihre vier Kinder Niyonkuru (17), Tuyizere Emmanuel (13), Ndayishimiye Samuel (6) und Iradukunda Florence (3 Monate) kümmert. Vestine und ihr erster Mann, Francois, wuchsen im selben Dorf auf, heirateten und zogen in Francois' Haus. Er starb vor mehr als 10 Jahren, nachdem sie zwei Kinder bekommen hatten.
Vor sechs Jahren heiratete sie einen anderen Mann und bekam mit ihm Samuel. Als sie mit ihrem zweiten Kind schwanger war, verließ er sie und ging nach Uganda. Seitdem hat sie ihn nicht mehr gesehen.
Emmanuel ist das einzige Kind, das zur Schule gehen kann, weil sie sich die Bücher und die Schuluniform für ihre anderen Kinder nicht leisten kann. Um ihr Einkommen zu sichern, züchten sie Meerschweinchen und bewirtschaften das Land anderer Leute.
Die Zustände in ihrem Haus sind schrecklich. Die Kinder schlafen auf getrockneten Bohnenstängeln. Die Töpfe sind so oft repariert worden, dass sie wirklich nicht mehr zu retten sind. Das Dach ist voller Löcher, und wenn es regnet, wird der Boden sehr schlammig. Die Innenwände sind bröckelig, und es gibt keine Türen außer der Außentür, die weder Glas noch Schlösser hat, was es zu einem sehr unsicheren Ort macht, um Kinder aufzuziehen. Die Grubenlatrine ist nicht richtig ausgehoben und hat nur ein paar alte Bretter über der
Grube. Das ist sehr unhygienisch und bringt die ganze Familie in Gefahr, sich mit übertragbaren Krankheiten anzustecken. Obwohl Vestine.
Nsekandabuze Vestine (39) is a widowed single mother who lovingly cares for her four children Niyonkuru (17), Tuyizere Emmanuel (13), Ndayishimiye Samuel (6), and Iradukunda Florence (3 months). Vestine and her first husband, Francois, grew up in the same village, married, and moved into Francois' house. He died more than ten years ago after they had two children.
Six years ago, Vestine married another man, and together they had Samuel. When she was pregnant with their second child, he abandoned her and went to Uganda. Vestine has not seen him since.
Emmanuel is the only child in school because Vestine cannot afford the necessary school uniforms and books for her other children to attend. To support their income, they raise guinea pigs and sell them for 50 cents each. Vestine tries to find work cultivating other people's land for $1/day, but even on a good week only has a job for a few days.
The condition of their home is terrible. The children sleep on dried bean stalks without a blanket to keep them warm. The pots have been fixed so often that they are beyond repair. The roof is full of holes, and when it rains, the dirt floors become very muddy. The interior walls are crumbling, and there are no doors except for the exterior door, which has no glass or locks, making it a very unsafe place to raise children. The pit latrine is not properly dug and only has a few old boards over the pit. This is very unsanitary and puts the entire family at risk of communicable diseases. Although Vestine has so little, she tries hard, as evidenced by her neat and clean bed.
Help Vestine Slider
Warum Ich Vestine Helfen Möchte
Why I want to help Vestine
Help Vestine Story
Auf meiner Reise durch Indonesien im Juli 2022 lernte ich Rosa Marino kennen, eine unglaublich beeindruckende Frau. In unseren Gesprächen kamen wir auf ihr Projekt in Ruanda zu sprechen. Ich war tief bewegt und fand ihr Engagement großartig. Von der ersten Minute an war ich von der Idee begeistert und von ihrem Engagement beeindruckt, so dass ich beschloss, mich daran zu beteiligen. Ich habe schon früher Initiativen unterstützt, aber jemanden zu treffen, der eine NGO aufgebaut hat und sich ihr über so viele Jahre hinweg mit ganzem Herzen und ehrenamtlich widmet, hat in mir den Wunsch geweckt, sie zu unterstützen.
Vestines Geschichte hat mich tief berührt und ich würde mich sehr freuen, wenn es mir gelingen würde, die Spenden für ihr Haus zu sammeln. Wenn alles klappt, werde ich Rosa und Vestine Anfang 2023 in Ruanda besuchen und sie einige Wochen lang vor Ort unterstützen. Ich hoffe, dass ich dann den Bau des Hauses begleiten kann.
Für meine Freunde und Familie: Da ich im August Geburtstag habe, würde ich mich sehr freuen, wenn ihr anstelle von Geschenken für meine Kampagne spendet.
On my trip through Indonesia in July 2022, I met Rosa Marino, an incredibly impressive woman. In our conversations, we came across her project in Rwanda. I was deeply moved, and I found her commitment great. From the first minute, I was excited about the idea and impressed by her engagement, so I decided to become part of it. I have supported initiatives before, but to meet someone who has built up an NGO and who has dedicated herself to it wholeheartedly and voluntarily over so many years awakened in me the desire to support her.
I was deeply touched by Vestine´s story, and I would be so happy if I could manage to collect the donations for her house. If everything works out, I will visit Rosa and Vestine in Rwanda in early 2023 and support them on site for a few weeks. I hope that I can then accompany the construction of the house.
For my friends and family, since my birthday is coming up in August, instead of receiving any presents, I would really much appreciate it if you could donate to my campaign. In case we don´t know each other, I would be more than grateful if you could also support my campaign. You all would make me more than happy 😃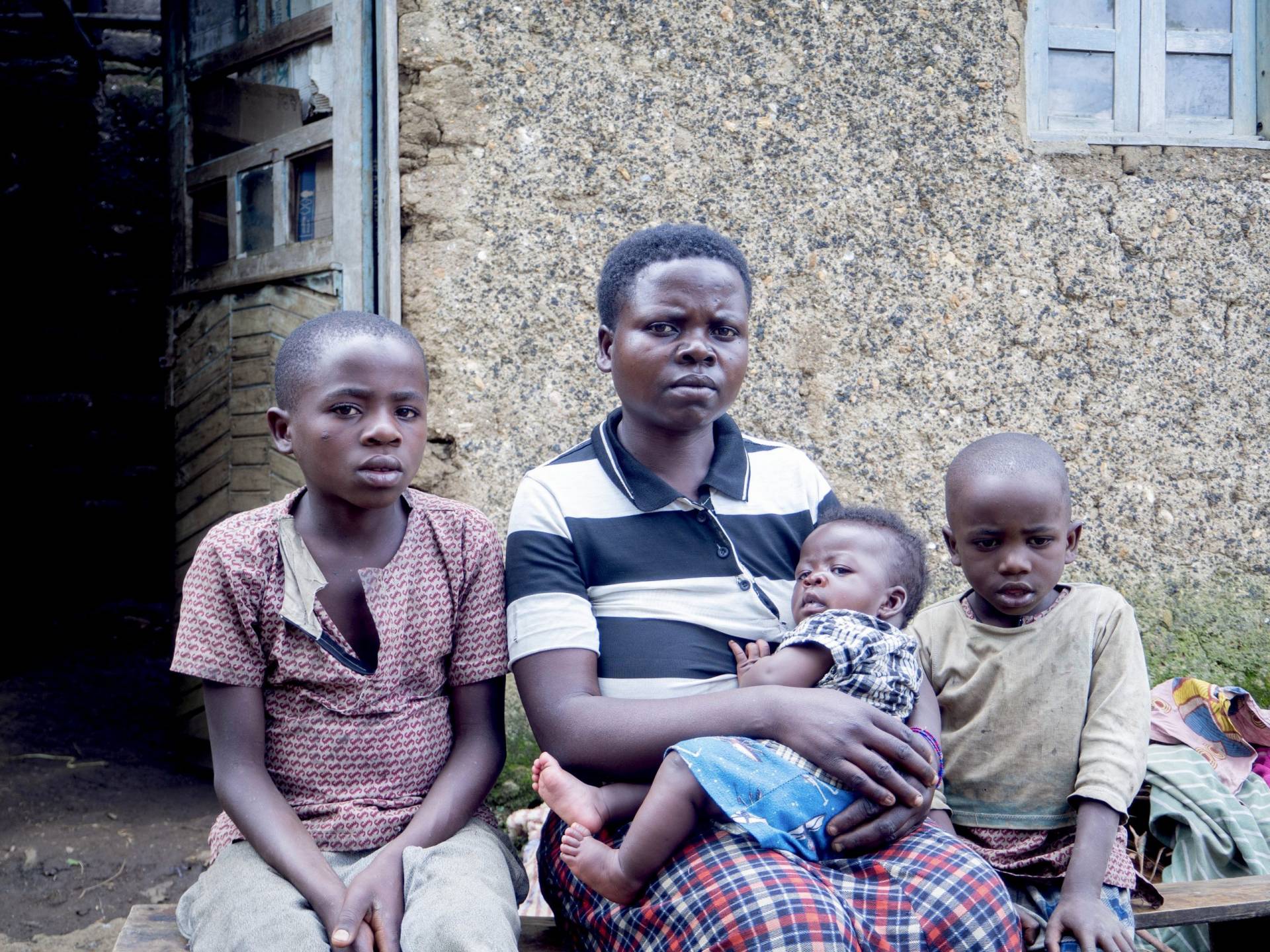 Slide 1
Emmanuel, Vestine, Samuel, Florence
(Niyonkuru is not pictured)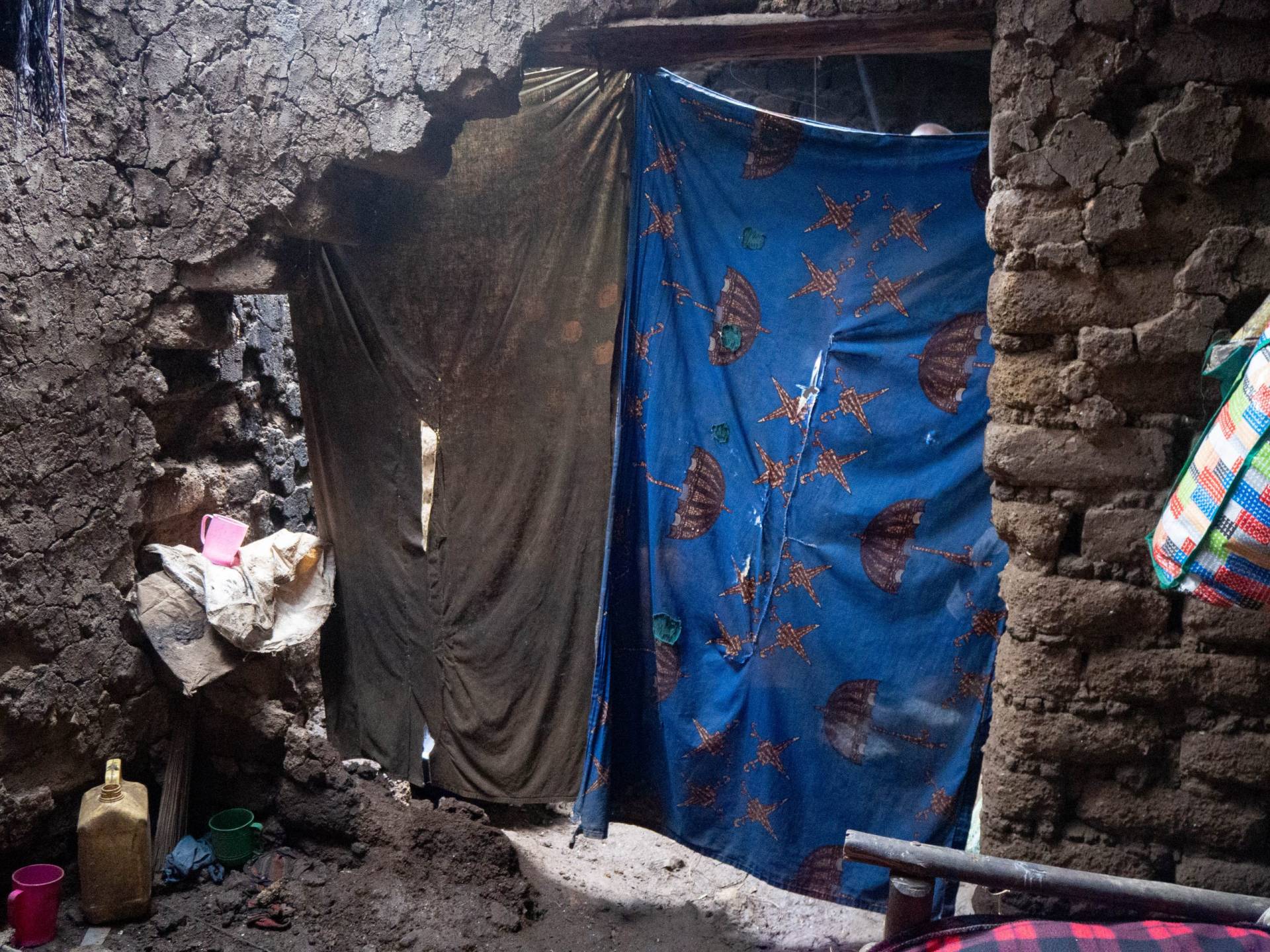 Slide 2
The poor structural integrity of Vestine's old house makes it an unsafe place to raise children.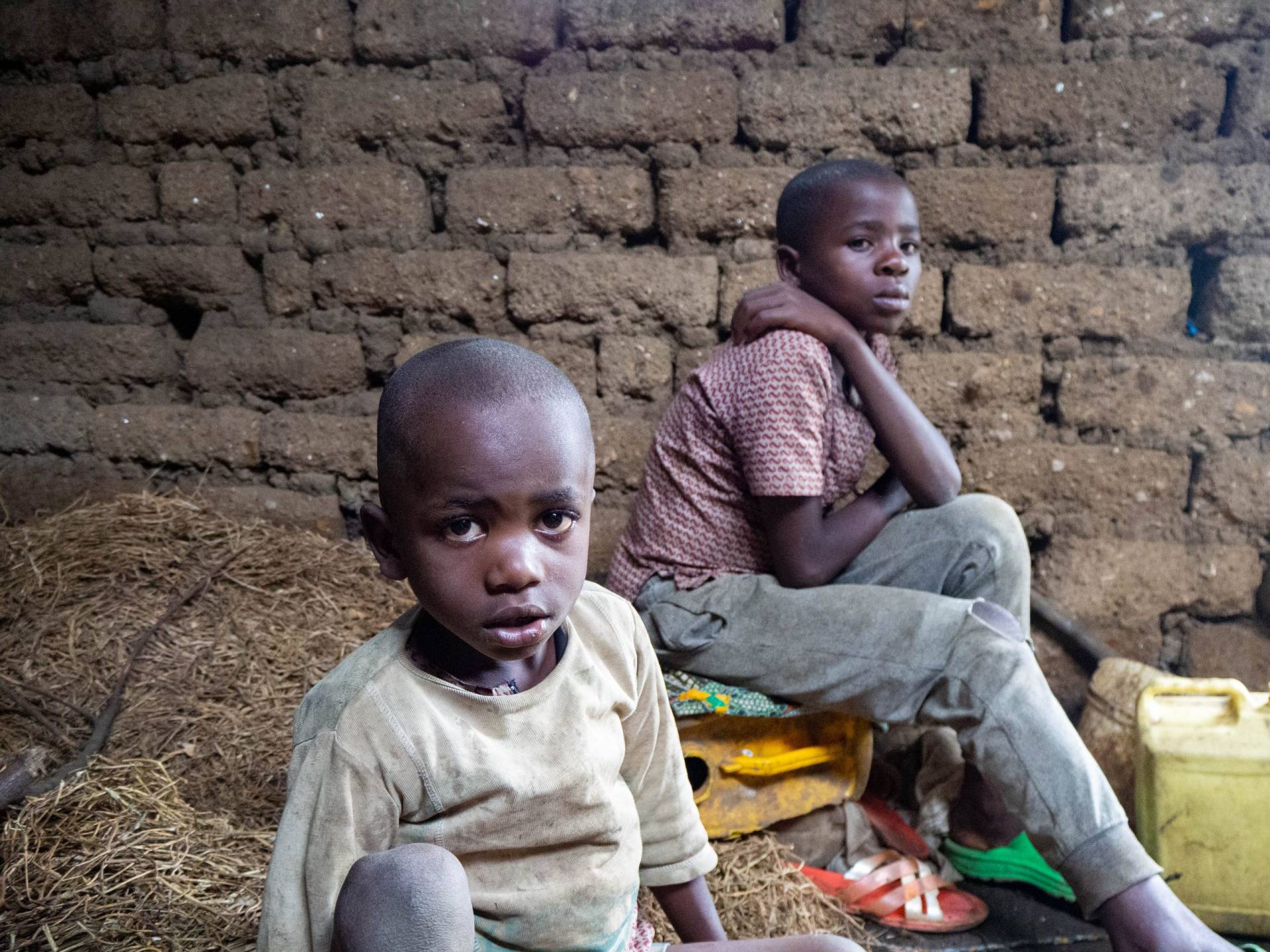 Slide 3
Niyonkuru, Emmanuel and Samuel sleep on dried bean stalks laid on the floor, without blankets to keep them warm.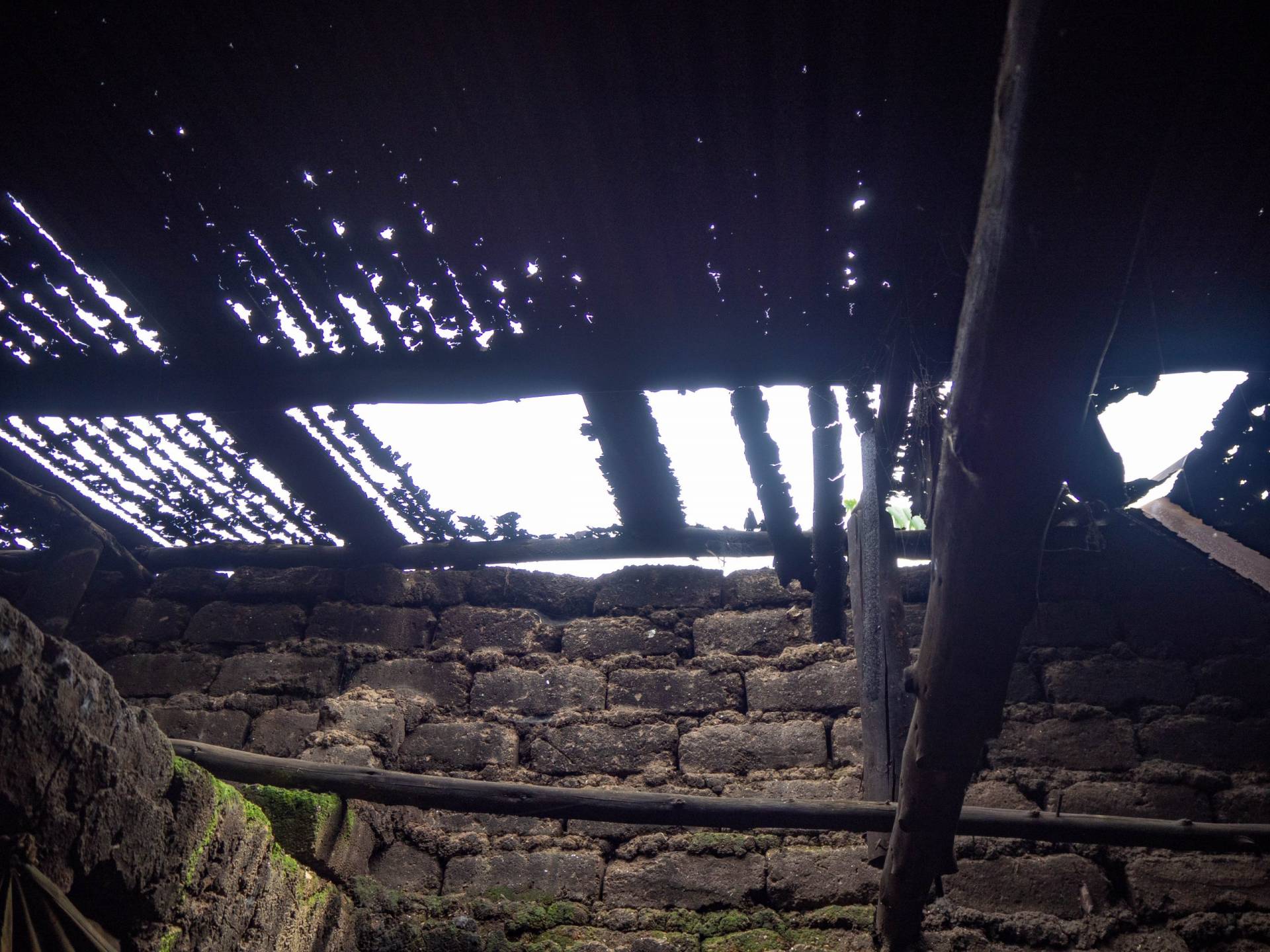 Slide 4
The roof is full of holes causing the dirt floors to become extremely muddy during the rainy season.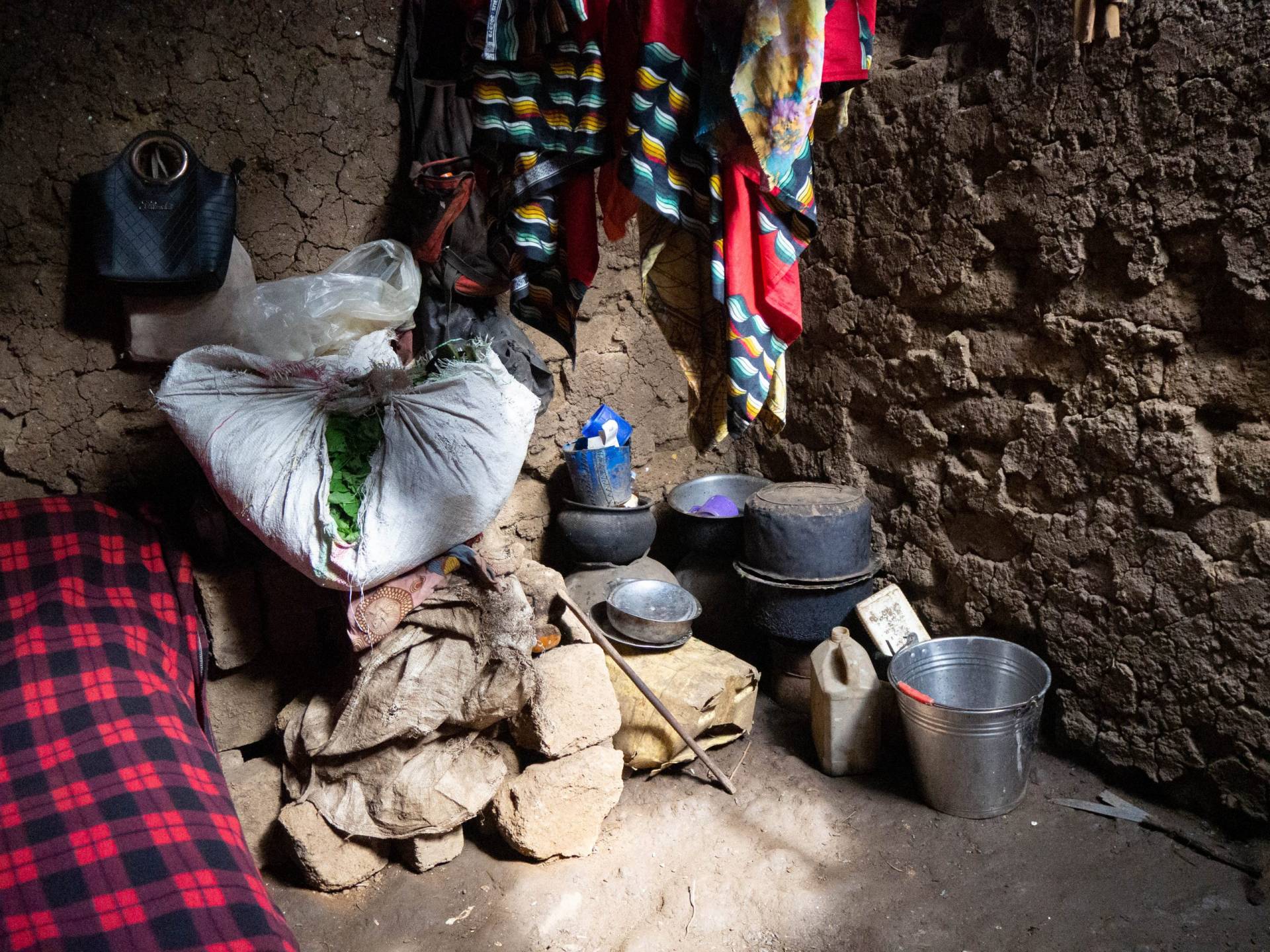 Slide 5
The family has few possessions; however, Vestine tries to keep her house clean and neat.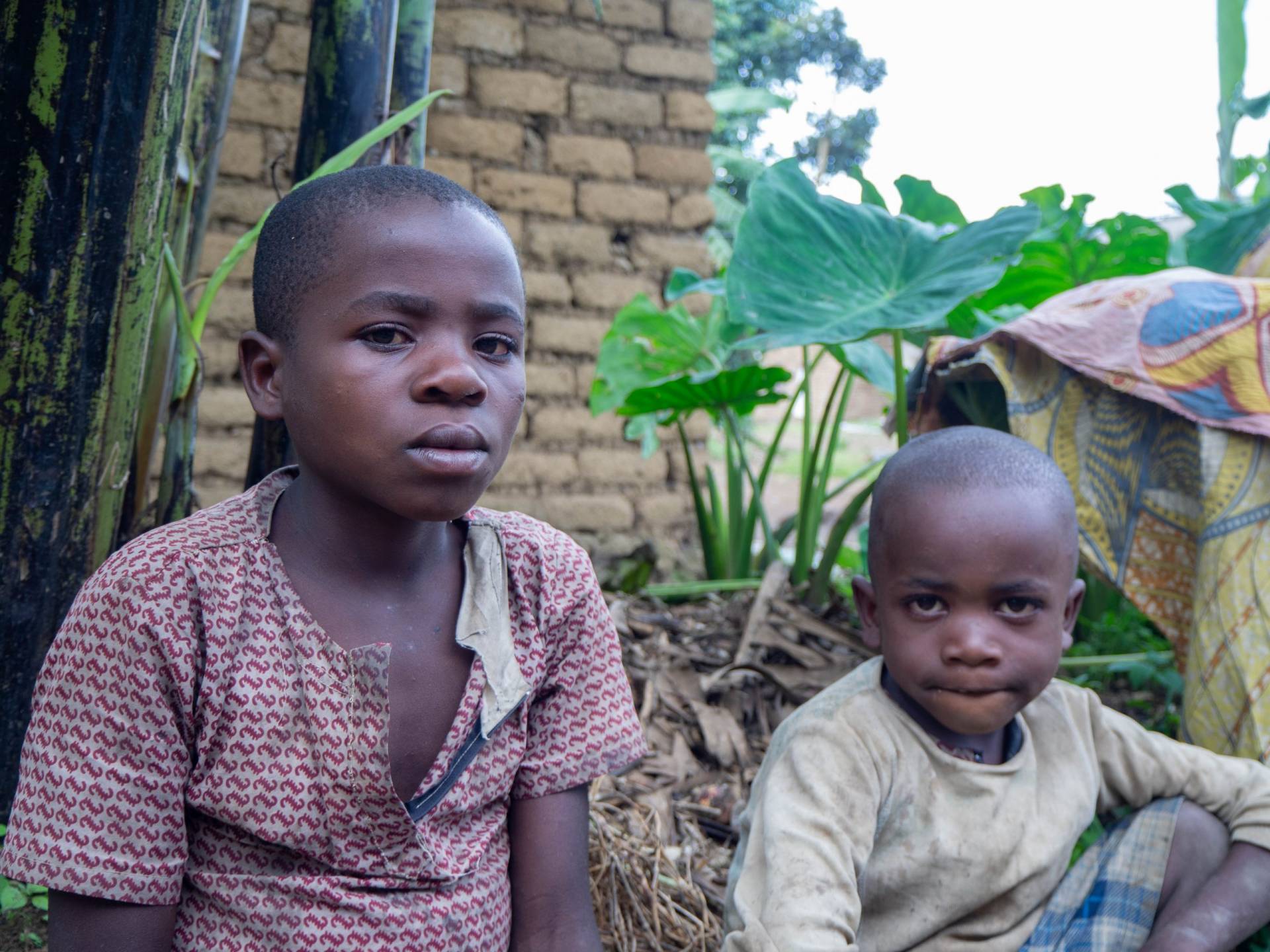 Slide 6
Emmanuel, 13 years old, and Samuel, six, both look younger than their age because of malnutrition.
Slide 7
The family raises guinea pigs and sells them for 50 cents as a source of income.
Slide 8
Vestine constantly worries how she will support four children and raise them in an unsafe home.
Slide 9
Vestine's most valuable possession is a used blanket she bought years ago.
Slide 10
The family only has old pots;,several of which have been repaired multiple times and still leak.
Slide 11
Vestine and her family in front of their old house.
Slide 11
Samuel is not in school because Vestine can not afford the necessary school uniform, shoes, & books.
Josi Donor Wall
Bea Lilly Emily Dirk Rose
Claus & Daniela Friedrich