Valentine Slider
Valentine Story
Bamporineza Valentine, 36, is a widow and mother of six to Icyimanizanye Emmeline, 16, Uzabakiriho Jean-Baptiste, 13; Ntakirutimana Innocent, 10; Igiraneza Seraphine, 7; Nzayisenga Jean-Darmour, 3.5; and Turahirwa Posiane, 8 months old. Valentine is originally from Musanze, but worked at the DRC border and met her husband Emmanuel, to whom she was married for 19 years.
Prior to his unfortunate passing, Valentine and her husband Emmanuel had worked as farmers and cultivated other people's land for $1 a day. Even with two incomes, the family often struggled to support their children and themselves. Currently, the family lives in dire conditions where the children suffer from malnourishment and reside in an unsanitary environment. Most days, the family only eats one meager meal of potatoes with little vegetables or proteins.
The passing of her husband Emmanuel, who suffered from difficulties with his kidney, occurred while Valentine was just two months pregnant with Poisane. Now, Valentine is left alone with six children with a lack of employment opportunities in the region where she lives. Even when Valentine can find work, her small income is not enough to buy food and clothing for her family.
Please donate today to provide Valentine's large family with a home and improve her children's future.
Slide 1
Valentine holding a picture of her late husband.
Slide 2
She is a single mother of six children.
Slide 3
A few possessions found in Valentine's home.
Slide 4
Valentine's oldest daughter and baby sleep together in this bed. They are lucky enough to have a blanket.
Slide 5
None of the children are in school because the family can not afford school uniforms and supplies.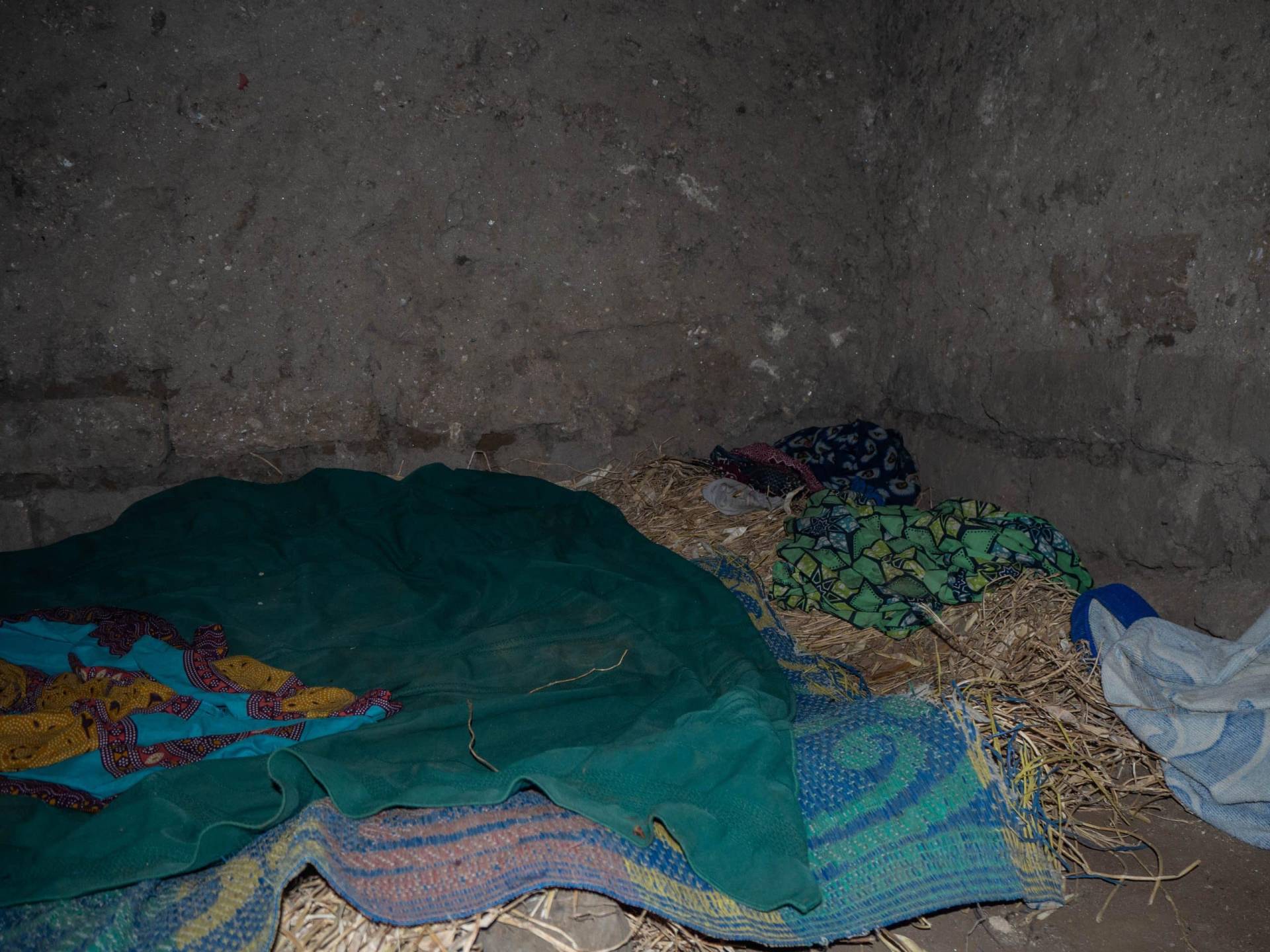 Slide 6
All of the younger children sleep on dried beans stalks laid on the floor. They share a few old clothes for warmth.
Slide 7
Valentine has very few items for cooking and owns no plates, cups, or utensils.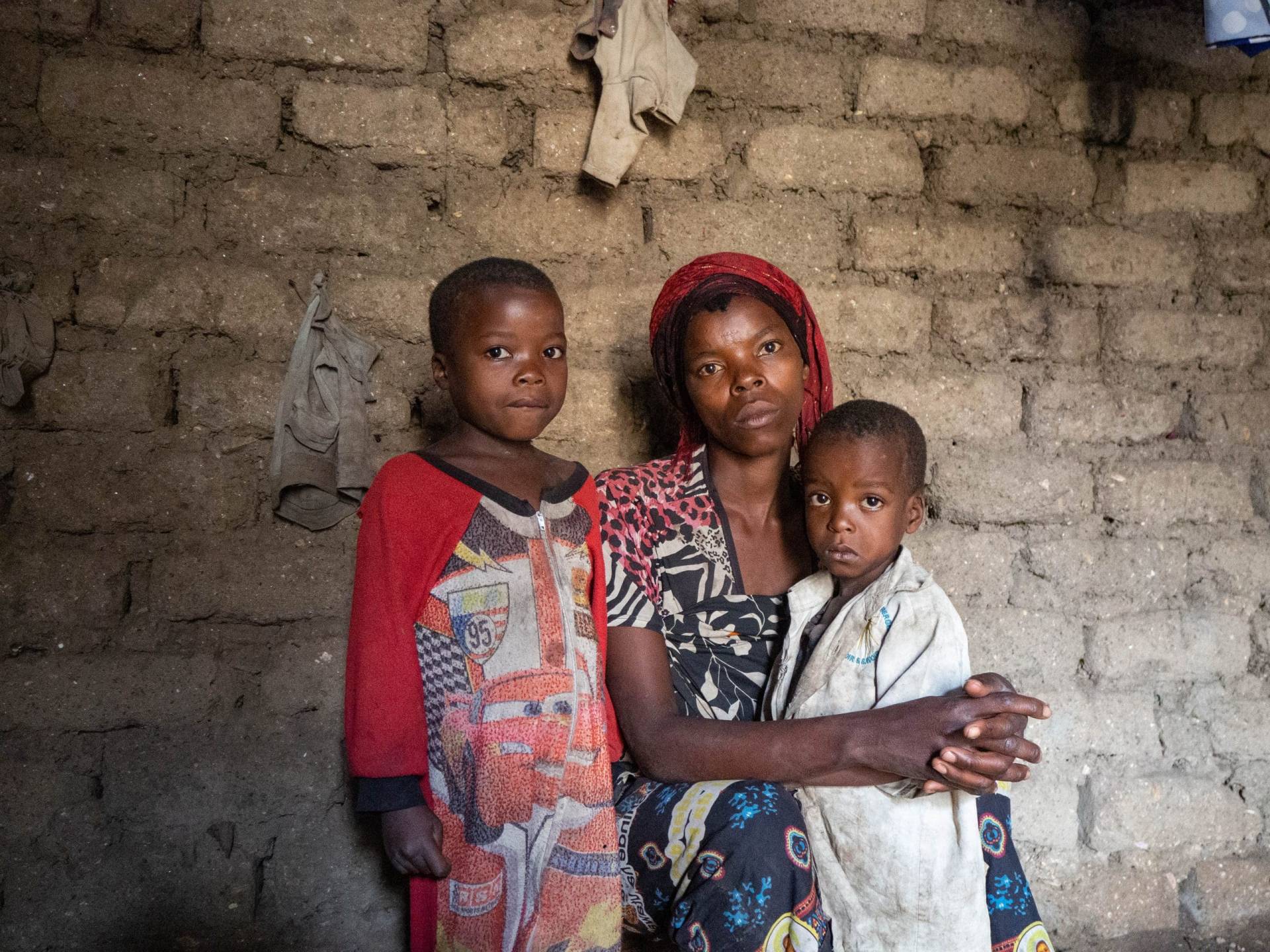 Slide 8
Life was hard before her husband died, and now Valentine worries how she will support her family.
Slide 9
There are many holes in the roof and when it rains the entire house gets wet and flooded.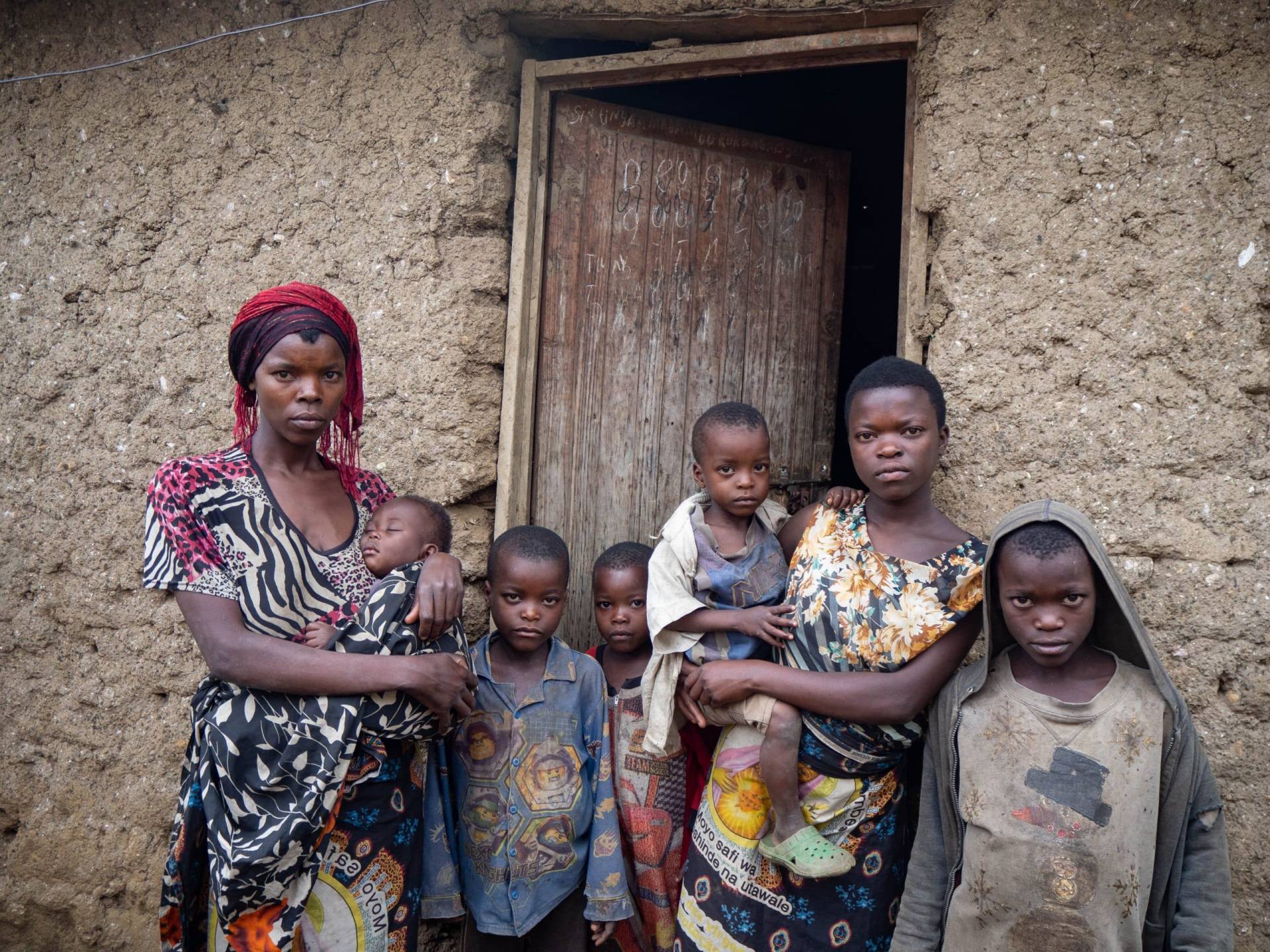 Slide 10
Help us build a new home for Valentine and her family by making a donation today.