Marie-Gorret Slider
Nyiransengiyumva
Marie-Gorret
Nyiransengiyumva
Marie-Gorret
Marei-Gorret Story
People in Rwanda rarely show emotion when telling their family stories; however, when Inshuti interviewed Marie-Gorret, she cried throughout our talking. Especially when explaining how horrible life was with her alcoholic husband Emmanuel and the cruelty she experienced while living with him.
Marie-Gorret is a 31-year-old single mother of two children, Jean-Pierre, 10, and Sandrine, 6. Her husband, Emmanuel, abused her both verbally and physically during their entire marriage. However, Marie-Gorret was forced to stay with him because she felt there was nowhere to go with her children. About three years ago, when Sandrine was three, Emmanuel abandoned them and started another family with a different woman. Now, when they see Emmanuel on the road, he doesn't acknowledge her or their children.
Before he had left, Marie-Gorret's neighbor tried to help by loaning her 20,000 RFW ($20) to start trading sweet potatoes. It wasn't long before Marie-Gorret returned with the loan money and enough to buy more. Her neighbor advised Marie-Gorret not to keep her money in the house where Emmanuel could find it and then buy alcohol.
Instead, the neighbor kept the money, and by the end of the season, Marie-Gorret had earned 130,000 RFW ($130). She found land for sale for 150,000 RFW ($150) and was able to offer her 130,000 in cash and the rest on loan. Now Marie-Gorret sells ikigori (roasted corn) on the road. She buys a sack of corn, and in two days, she will earn a profit of up to 1,500 RWF ($1.50). Despite working hard, this is barely enough to pay for rent, food, and clothes for her children.
Inshuti aims to build Marie-Gorret a new home in January 2022 to provide stability to this hard-working family. Donate today and be a part of improving Marie-Gorret's life.
Slide 1
Jean-Pierre, Sandrine and Marie-Gorret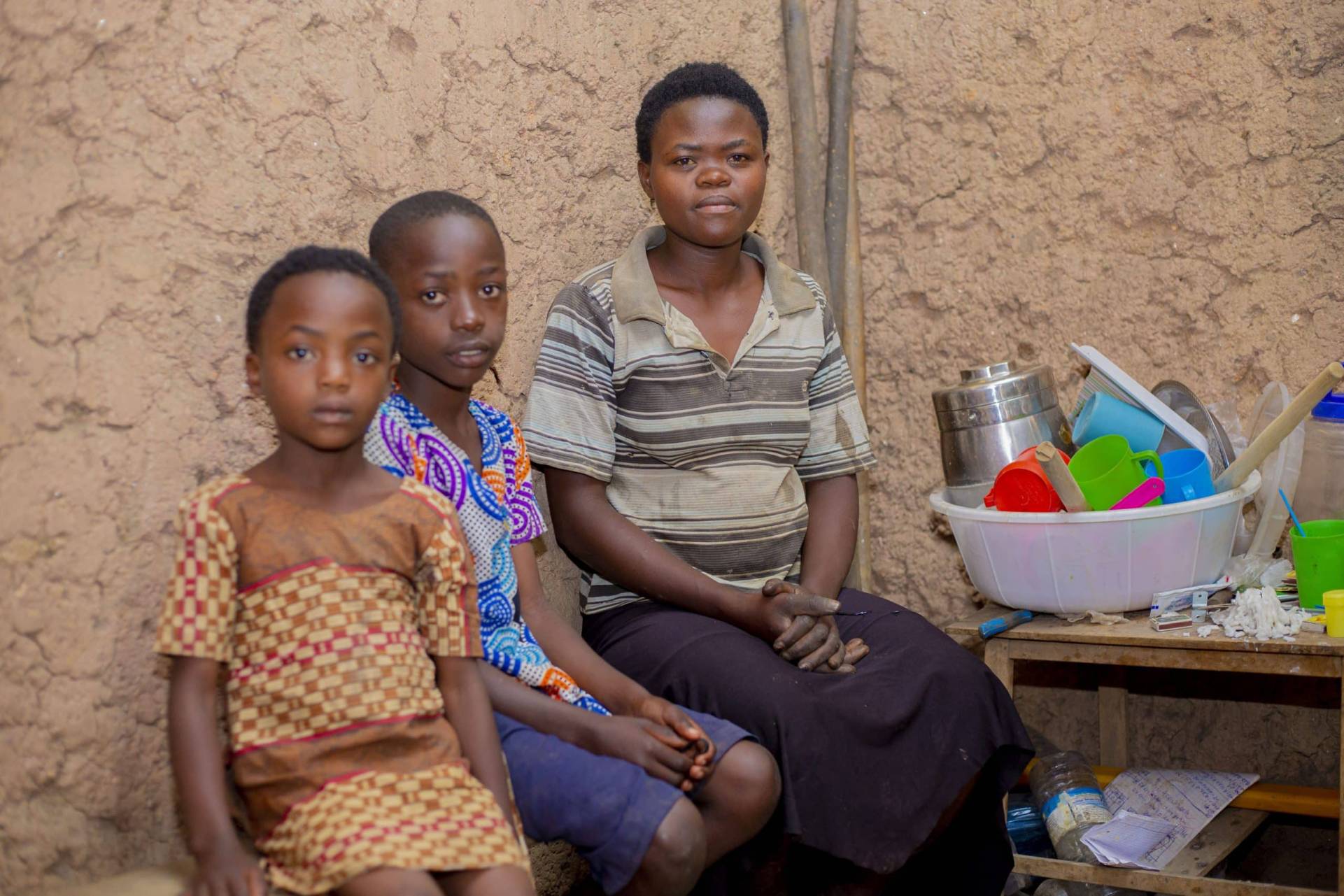 Slide 2
Marie-Gorret survived several years of domestic abuse from her husband before he left and married another women.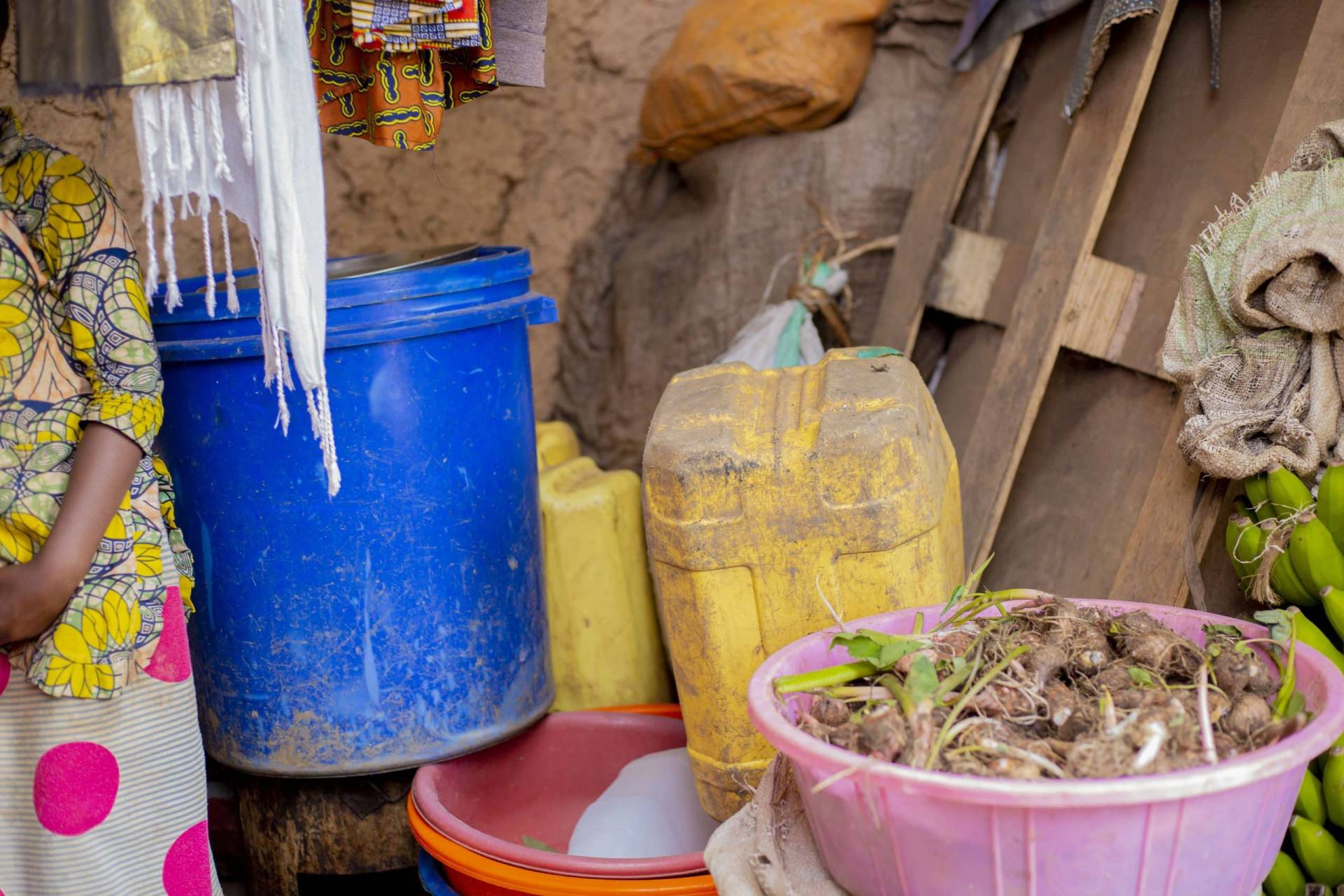 Slide 3
A few possessions found in Marie-Gorret's home.
Slide 4
The children do not understand why their father has a new family and often asks about him.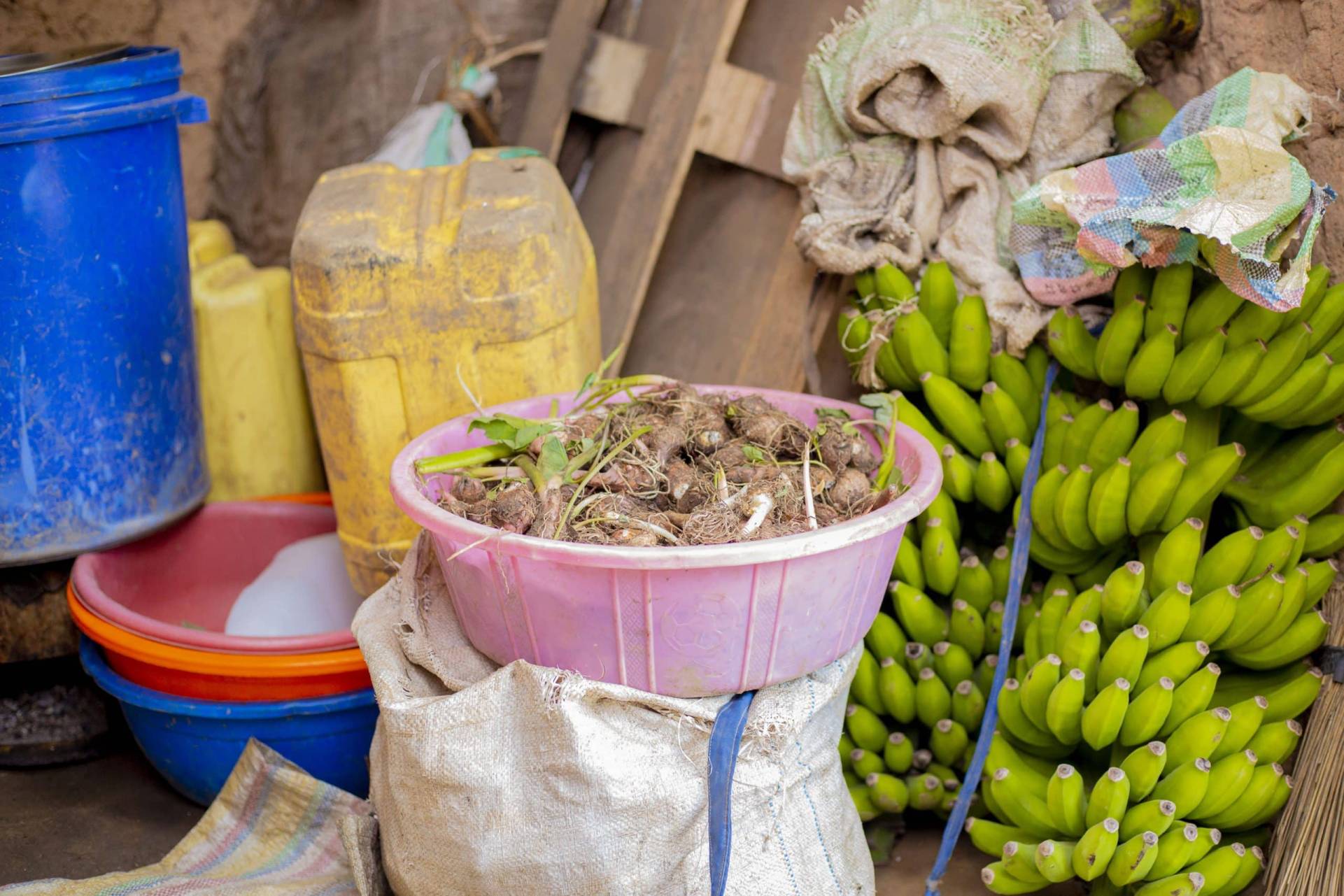 Slide 5
Marie- Gorret trades vegetables, sells roasted corn and cultivates other people's land to support her family. Even then, it's not enough.
Slide 6
Donate today to help Marie-Gorret's family have a safe place to call home.