Jean-Claude Slider
Jean-Claude Story
Born in Cyanzarwe, Niyonsaba, Jean-Claude, 31, is a father of two to Uwajeneza Nadine, 6, Habumugisha Danny, 3, and a husband to Niyoyankunze Francoise, 24. Currently, his family rents one small room for 5,000 Rwandan Francs a month in a place he helped build many years ago. Their current space has unsanitary living conditions such as pig feces from a neighbor, outside their front door. Also, the structural integrity of the room is not safe for this young family.
When Jean-Claude was young, he cultivated other people's land and grew cauliflower, cabbage, and potatoes but earned little money. He desired a better job and began working as a mason's assistant. In 2016, he became a professional mason and would often walk three hours to Murara town in search of employment. Jean-Claude has been a dedicated Inshuti mason for two years. His commitment to six different Inshuti housing initiatives has contributed to the construction of the Umuryango Houses (2020), Claudette (2021), Zawadis (2021), Marceline, Beltride, and Venarcie's (2022) homes.
His wife, Francoise, stays home to take care of the children and sometimes sells roasted corn on the street to help provide for her family. Jean-Claude saved all of his Inshuti earnings during the 2021 building season and sold his father's pig to garner just enough to buy land in Gahinga. Due to Inshuti's consistent employment and livable wages, Jean-Claude obtained the opportunity to save enough money to provide his family a chance at a brighter future. They hope to build their family home on this land; however, they do not have the financial resources to construct a house.
Please consider donating to provide Jean-Claude's family with a home and more reliable employment opportunities in the Gahinga Village.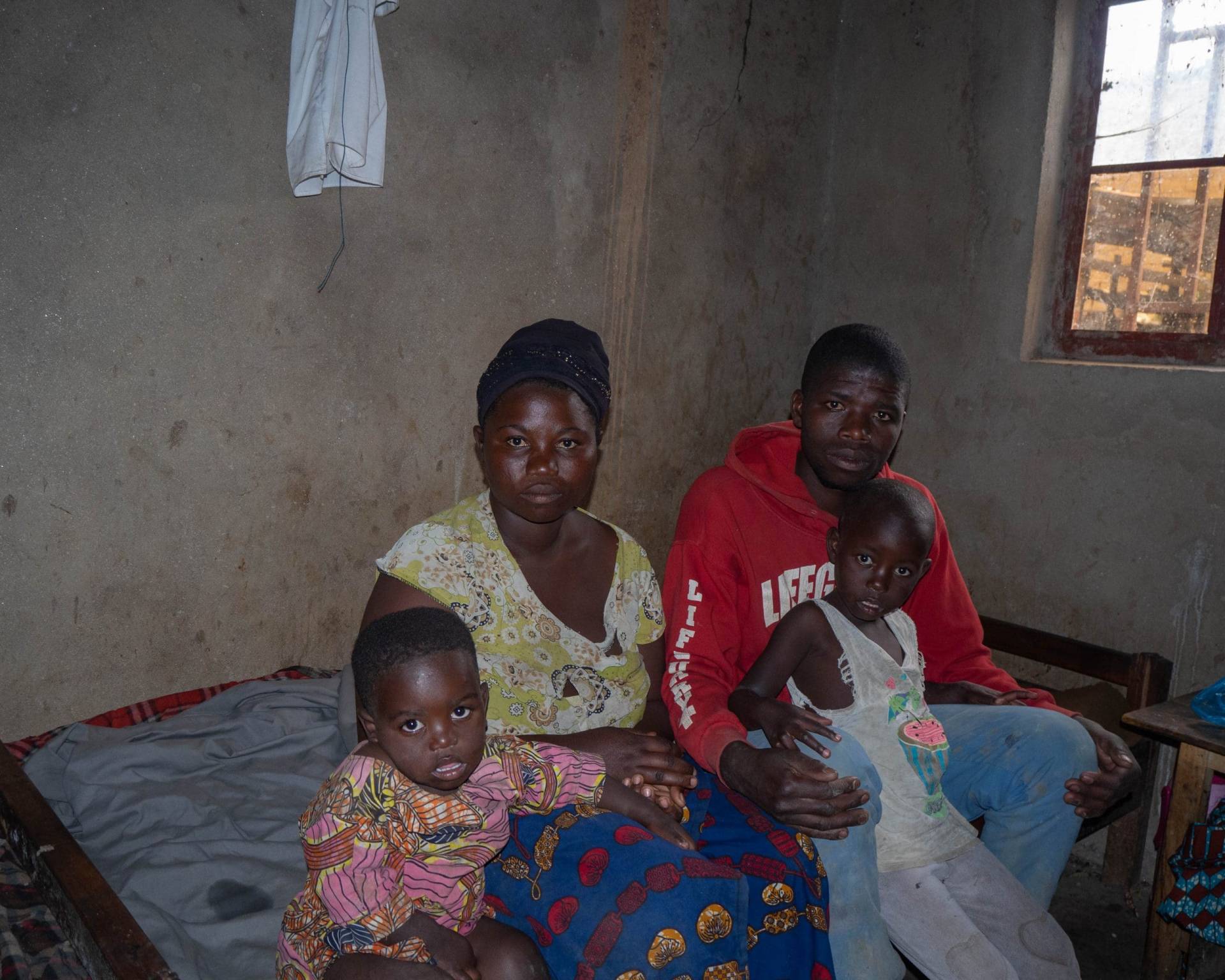 Slide 1
Jean-Claude has been an Inshuti mason since 2020.
Slide 2
His family rents one room and has little possessions.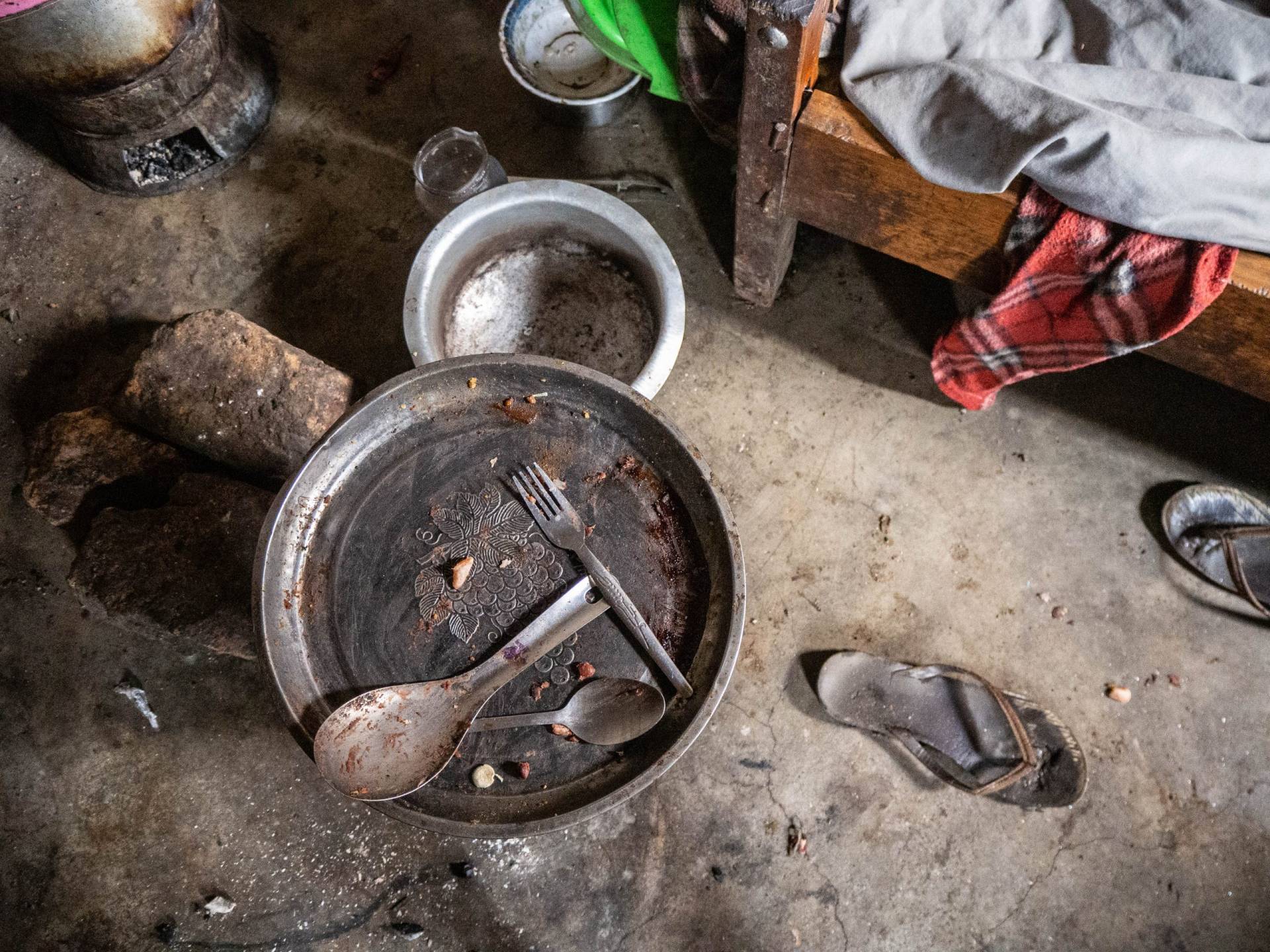 Slide 3
The family shares these utensils when they eat.
Slide 4
While Jean-Claude is working, Francoise sells roasted corn on the road with her two young children in tow.
Slide 5
Francoise only has one pot without holes in it, making cooking a long and slow chore.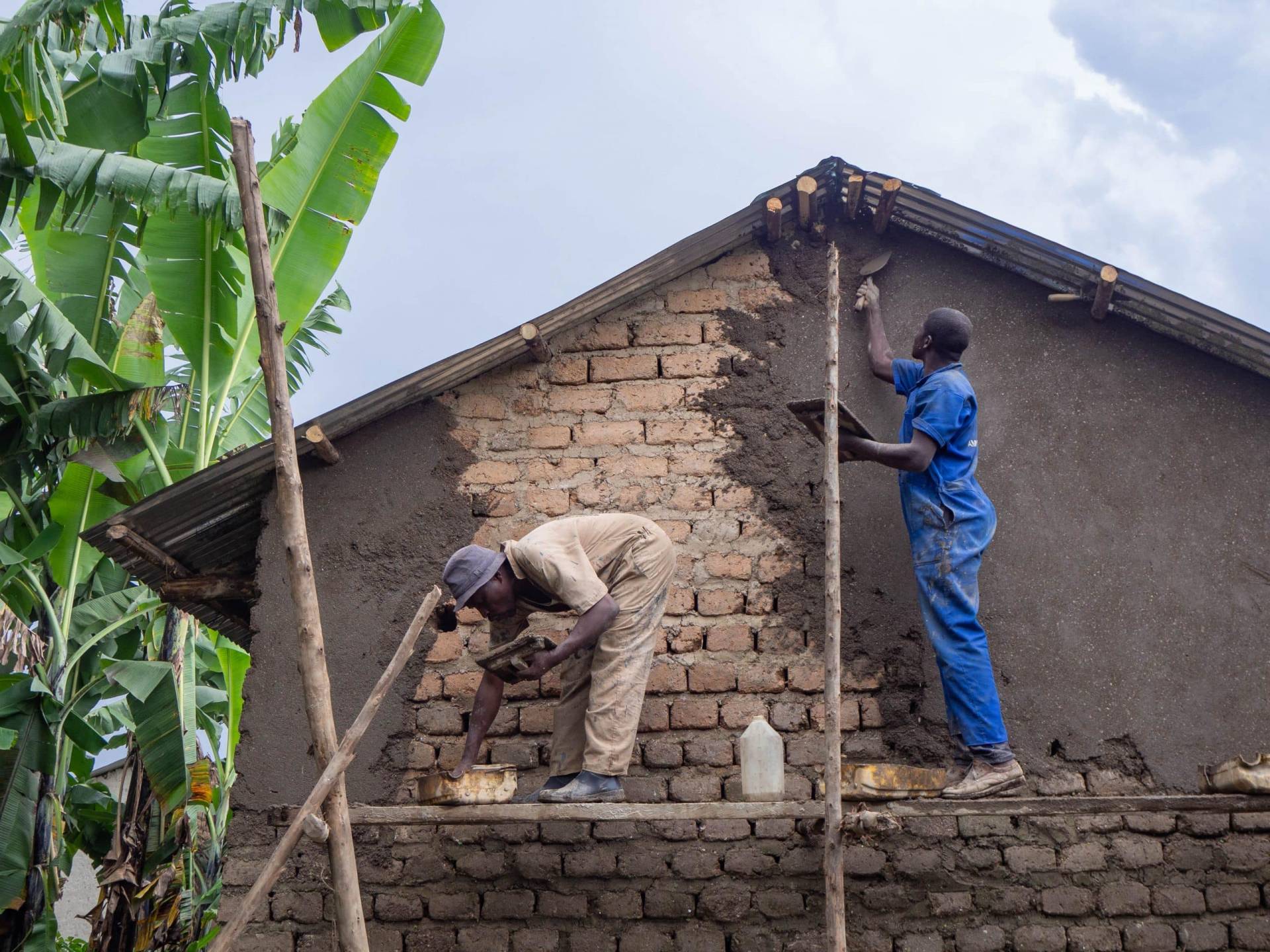 Slide 6
Jean-Claude (blue coveralls) working on an Inshuti house, and dreams of the day he can build his own family a home.
Slide 7
Outside their door, a neighbor drains pig waste, subjecting the family to unsanitary living conditions.
Slide 8
Let's build Jean-Claude and his family a new house in 2023. Donate today to help change their lives.